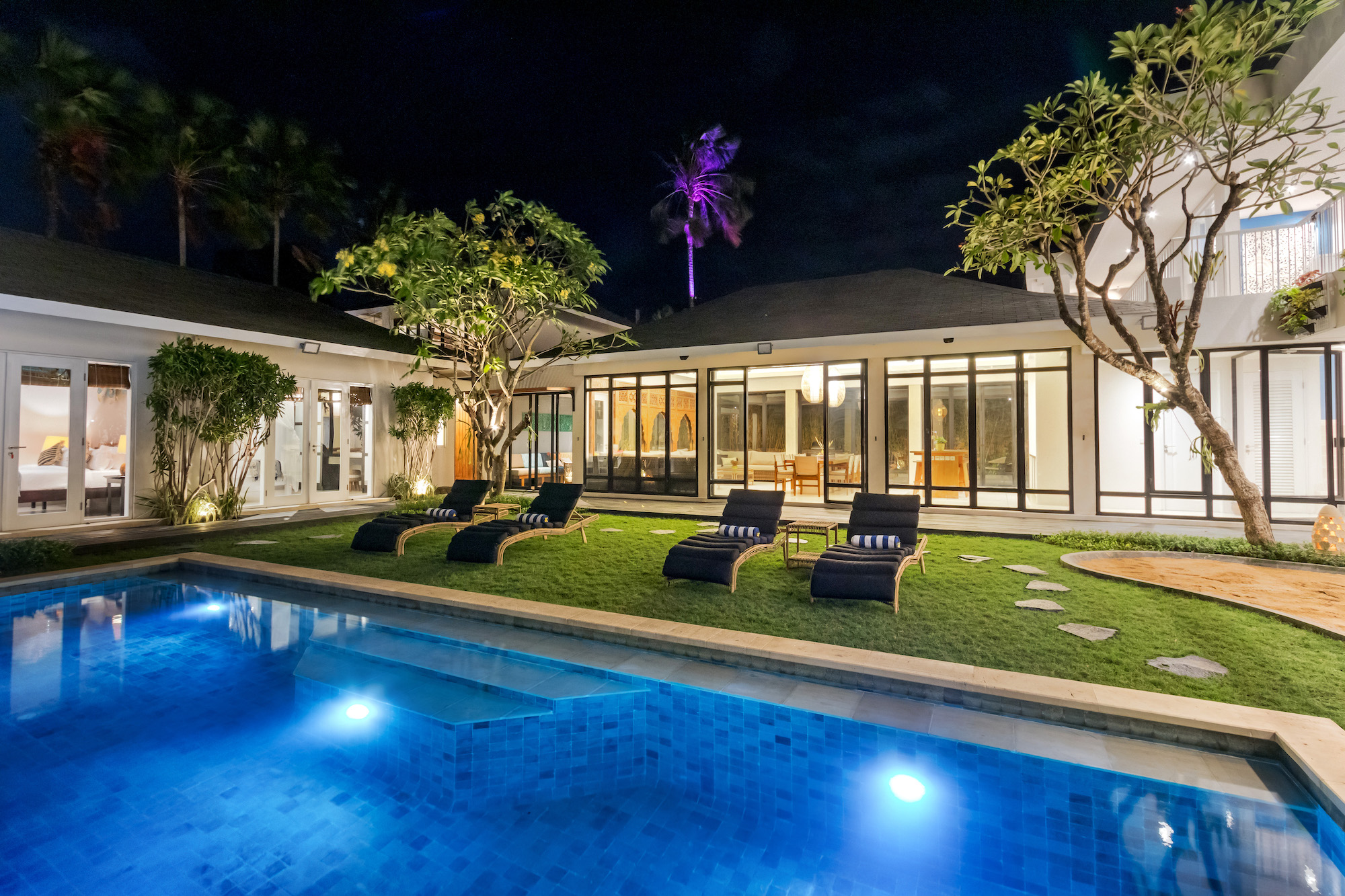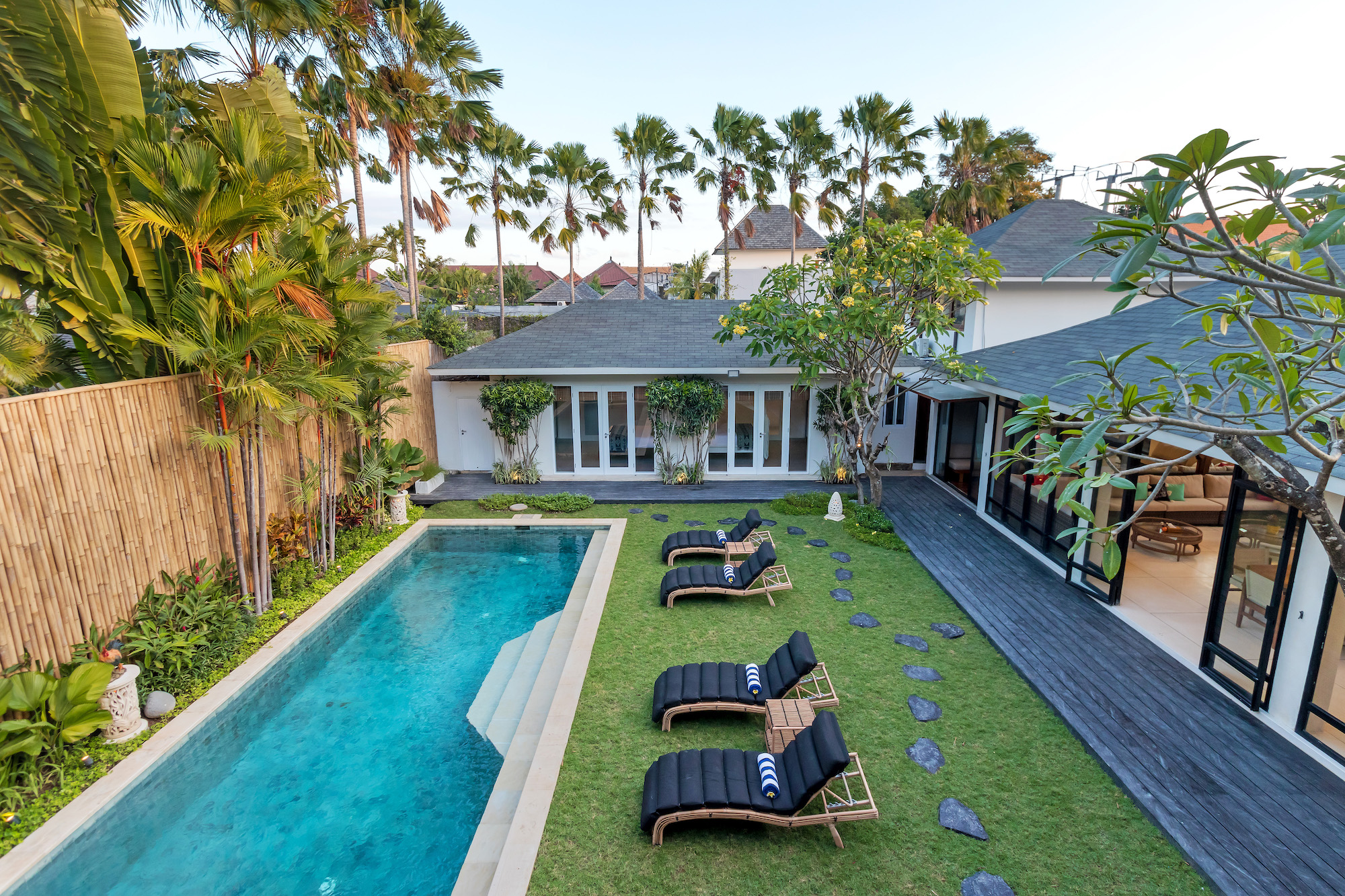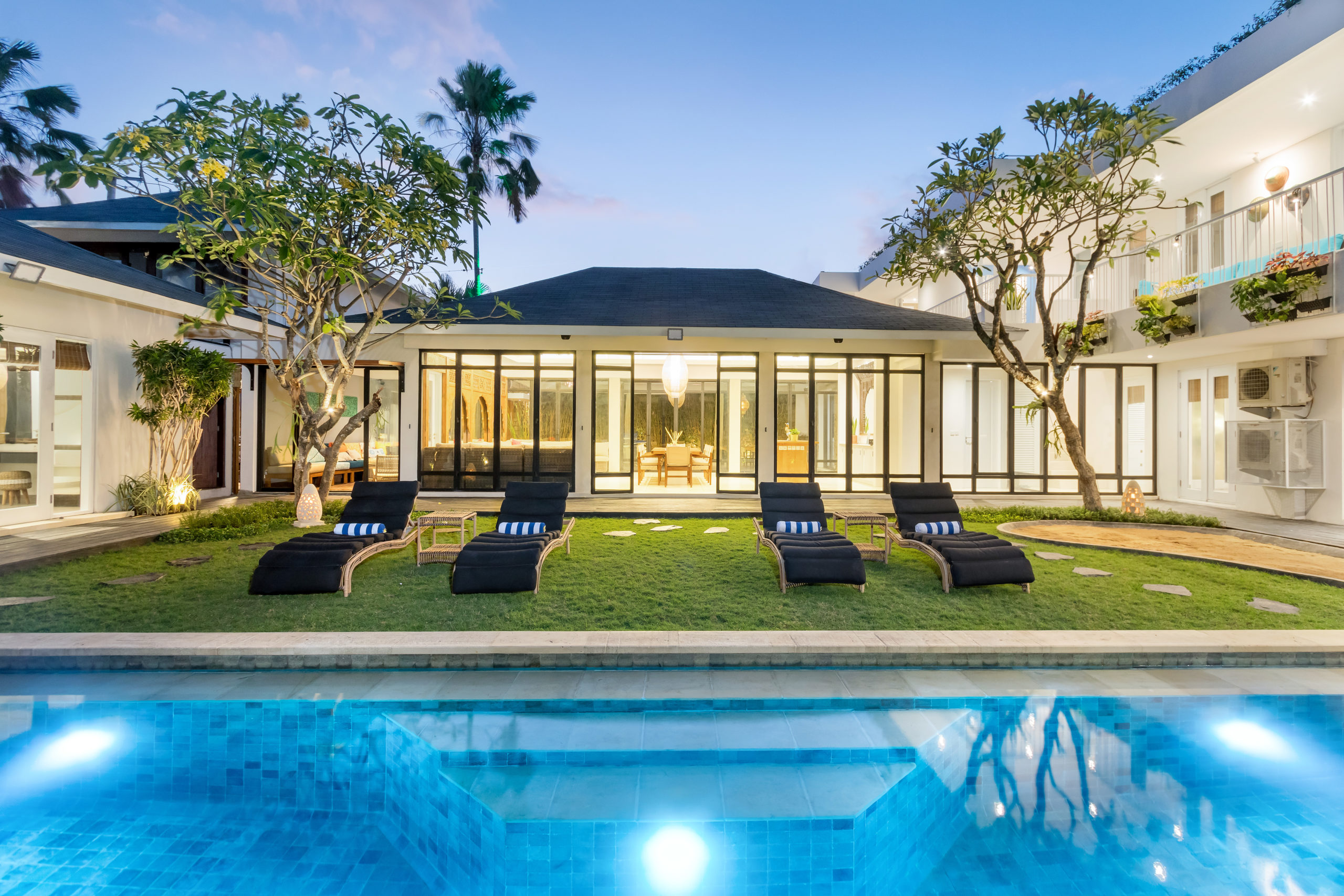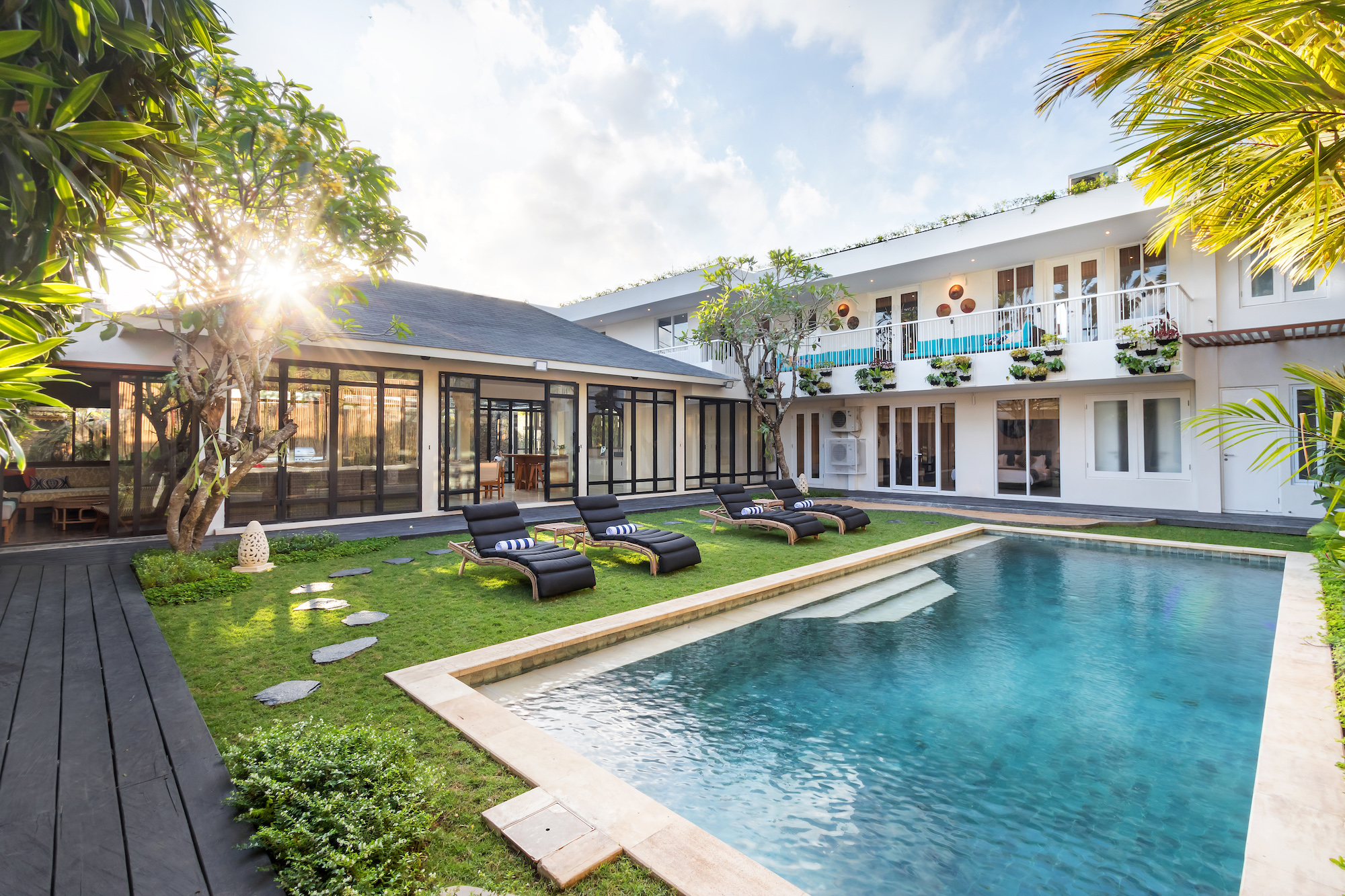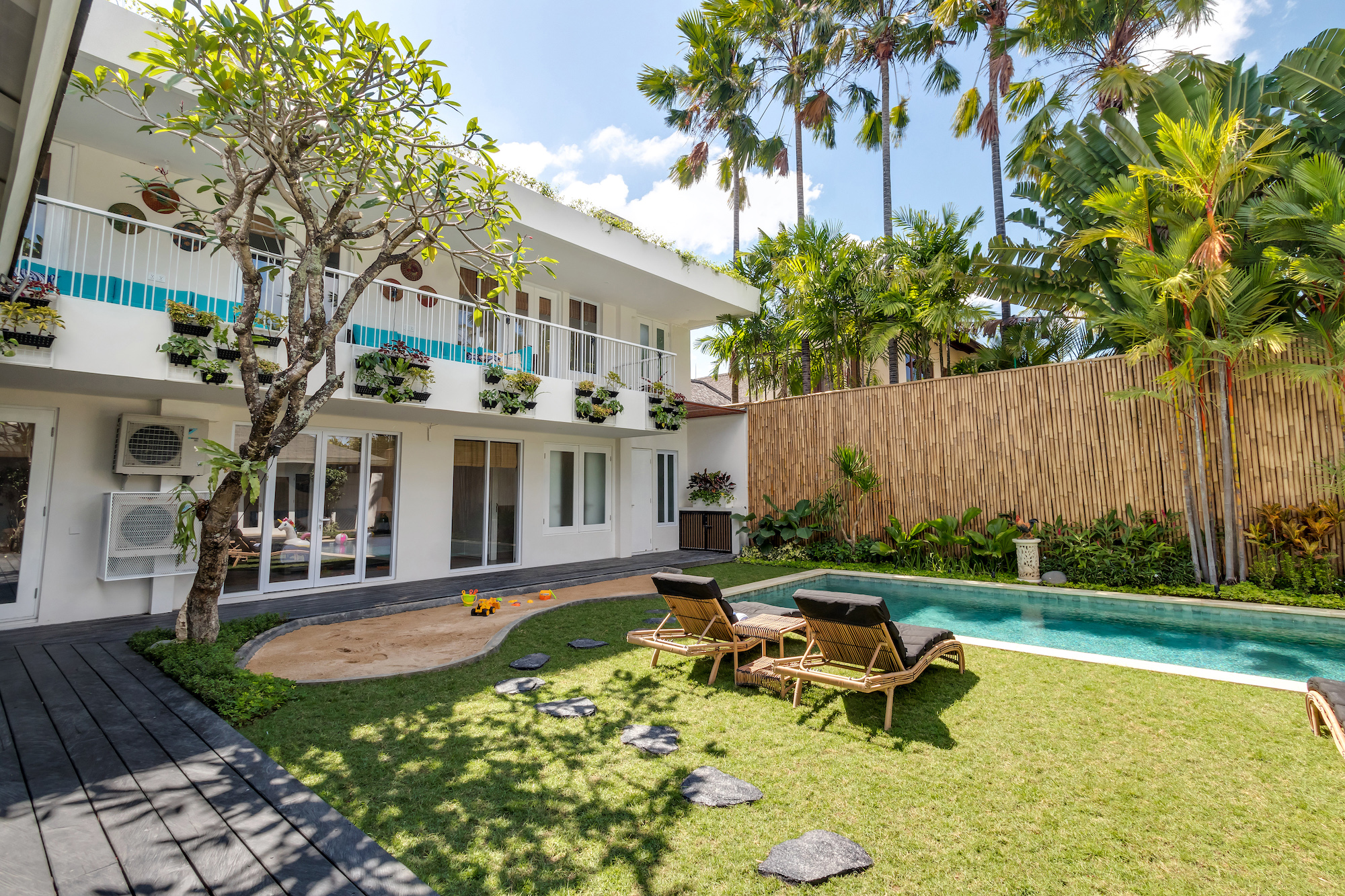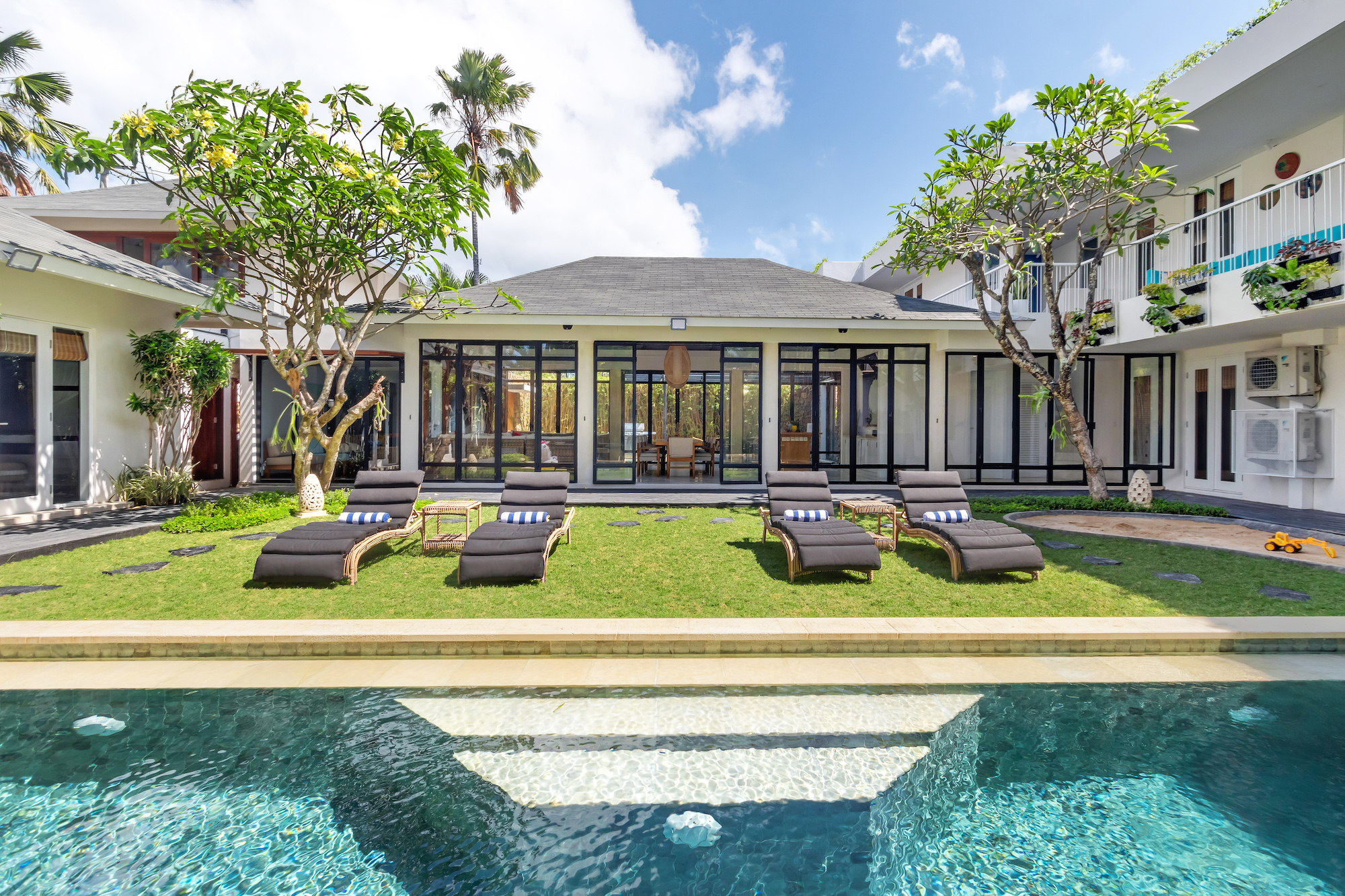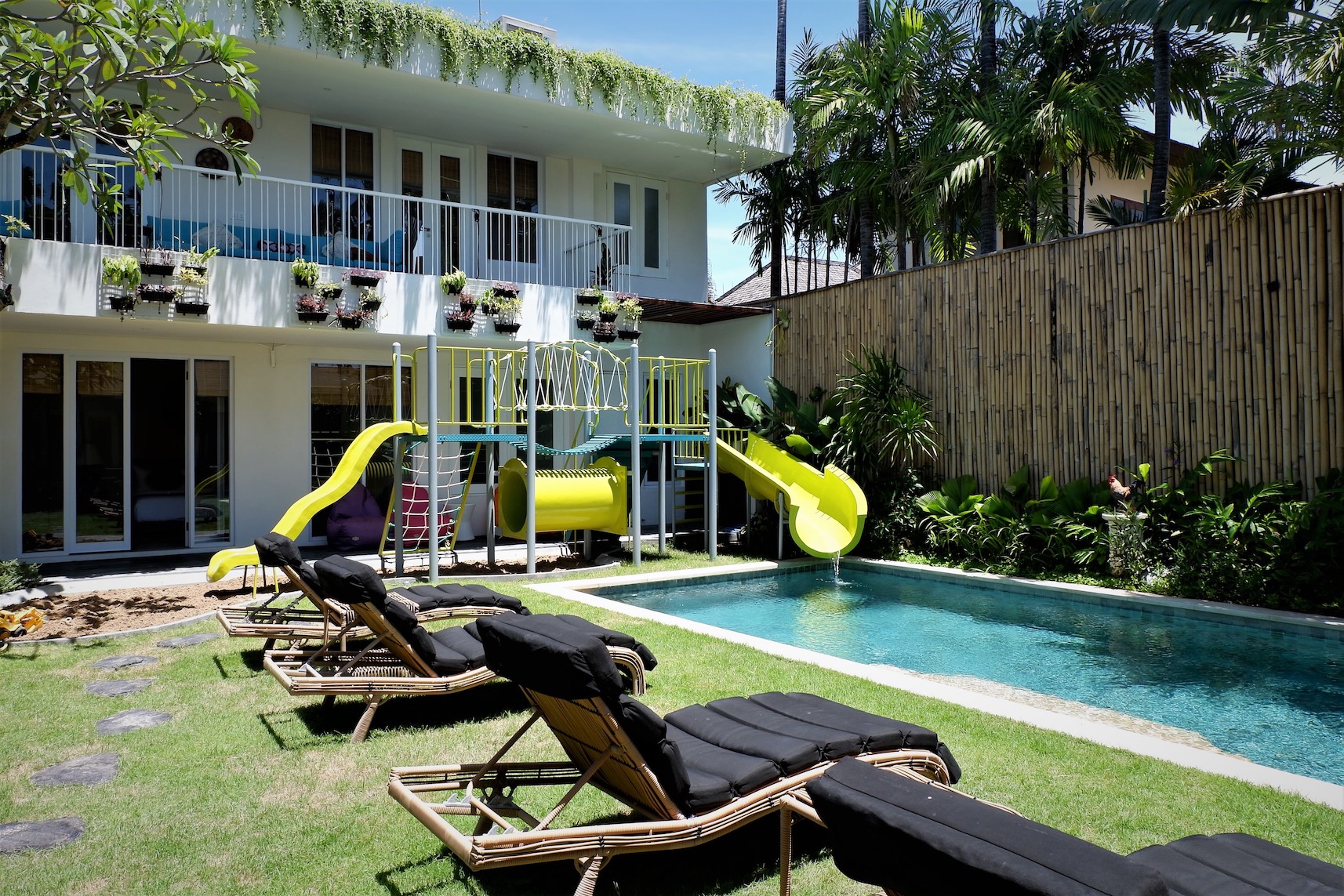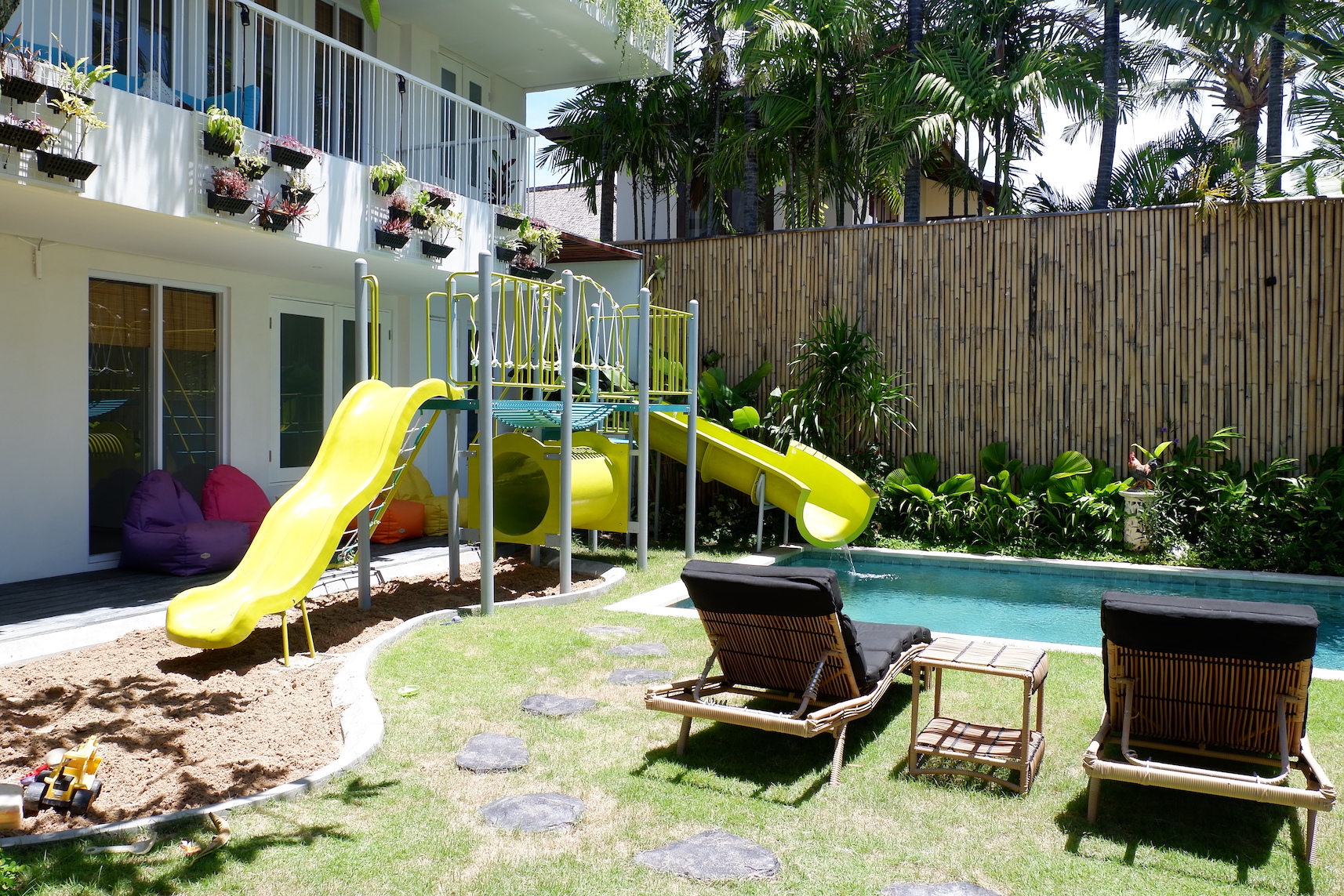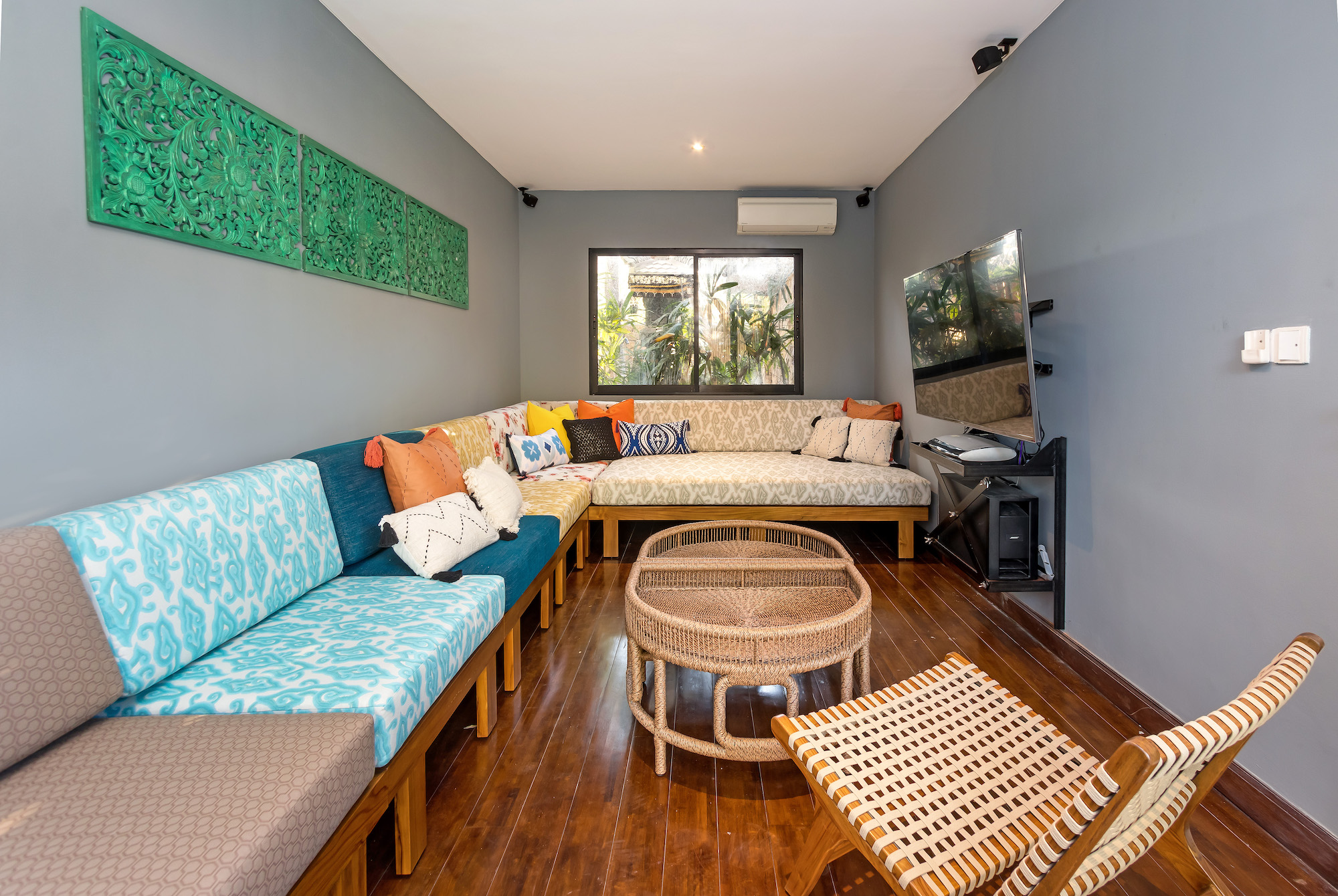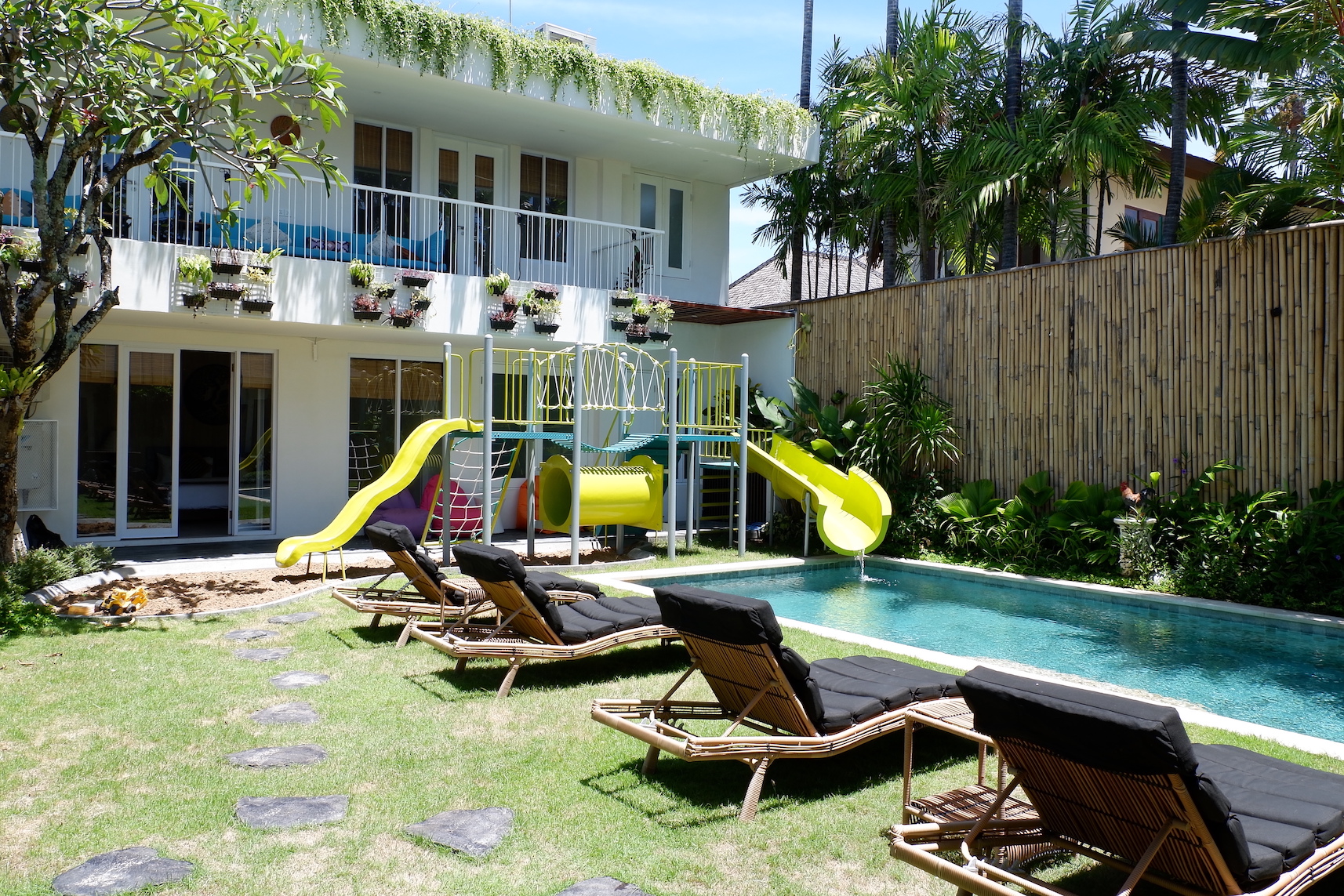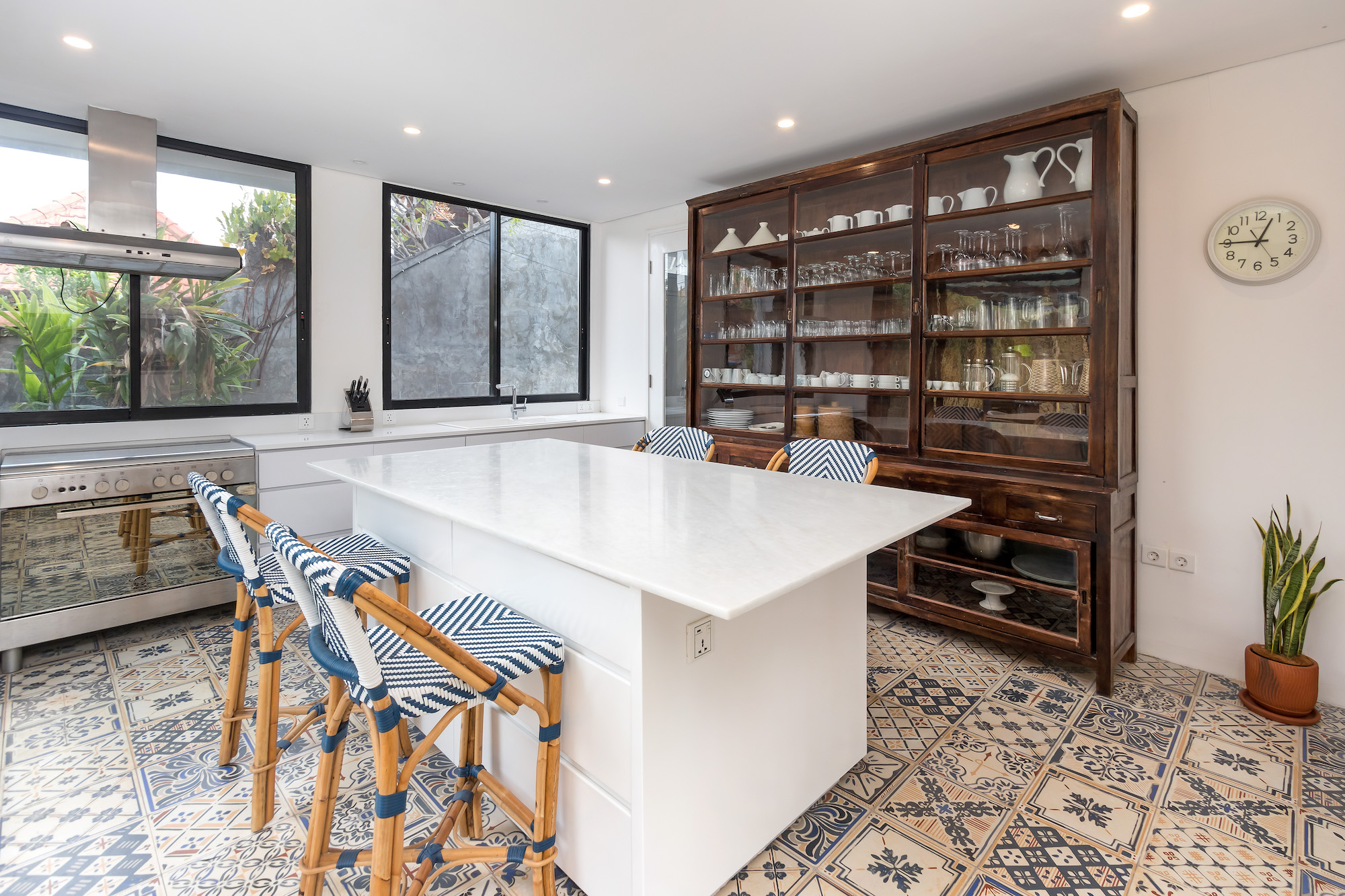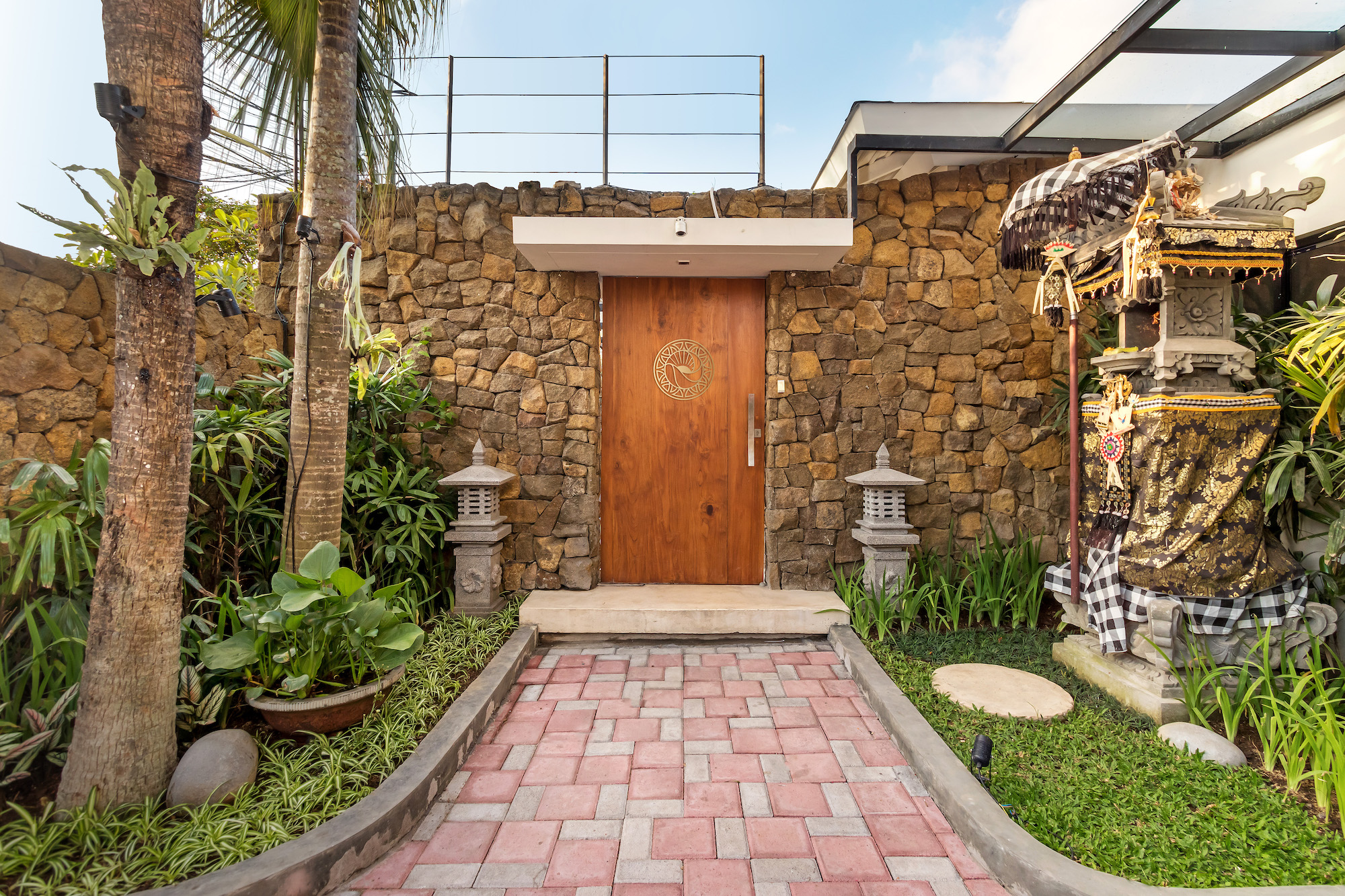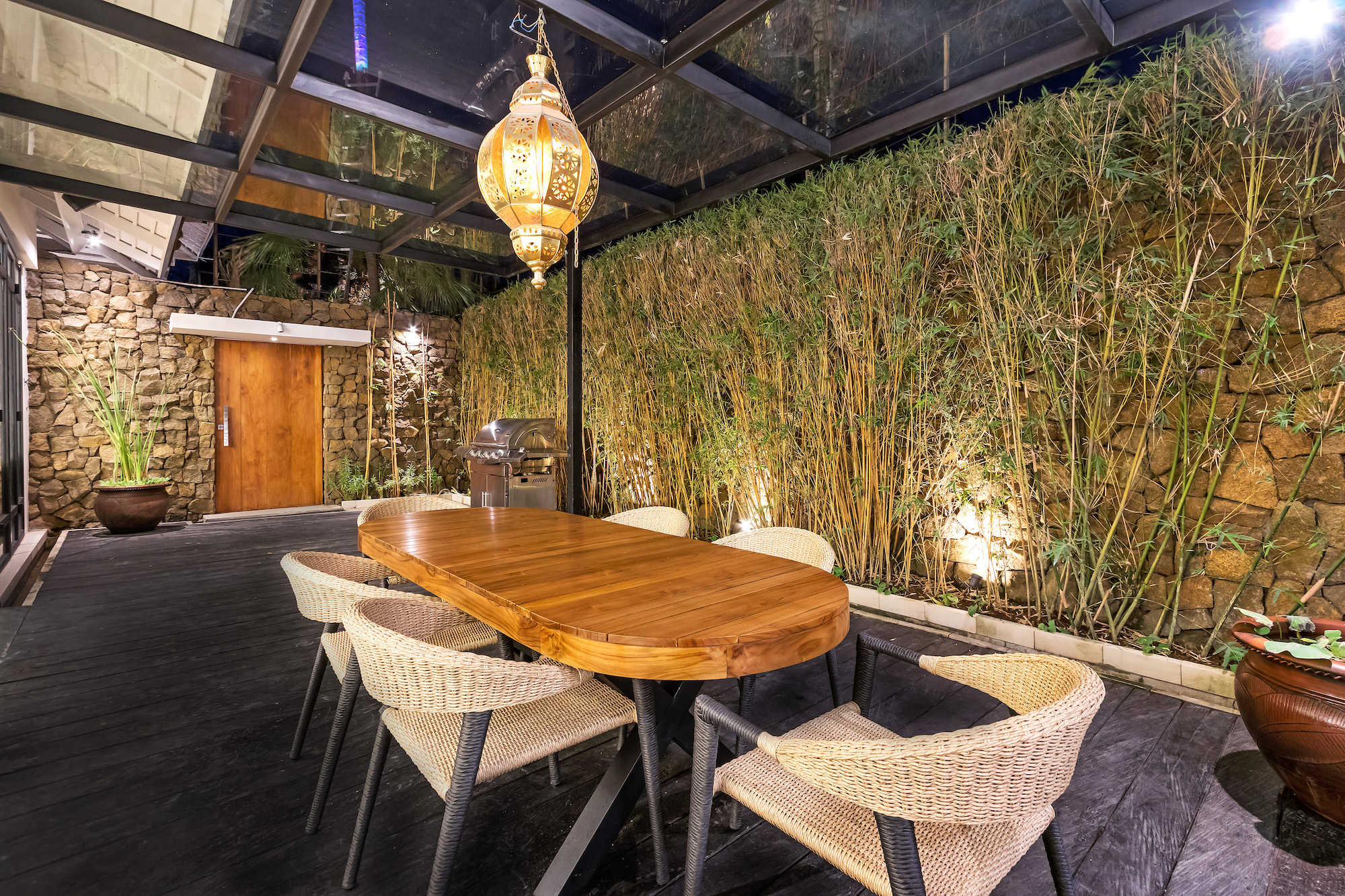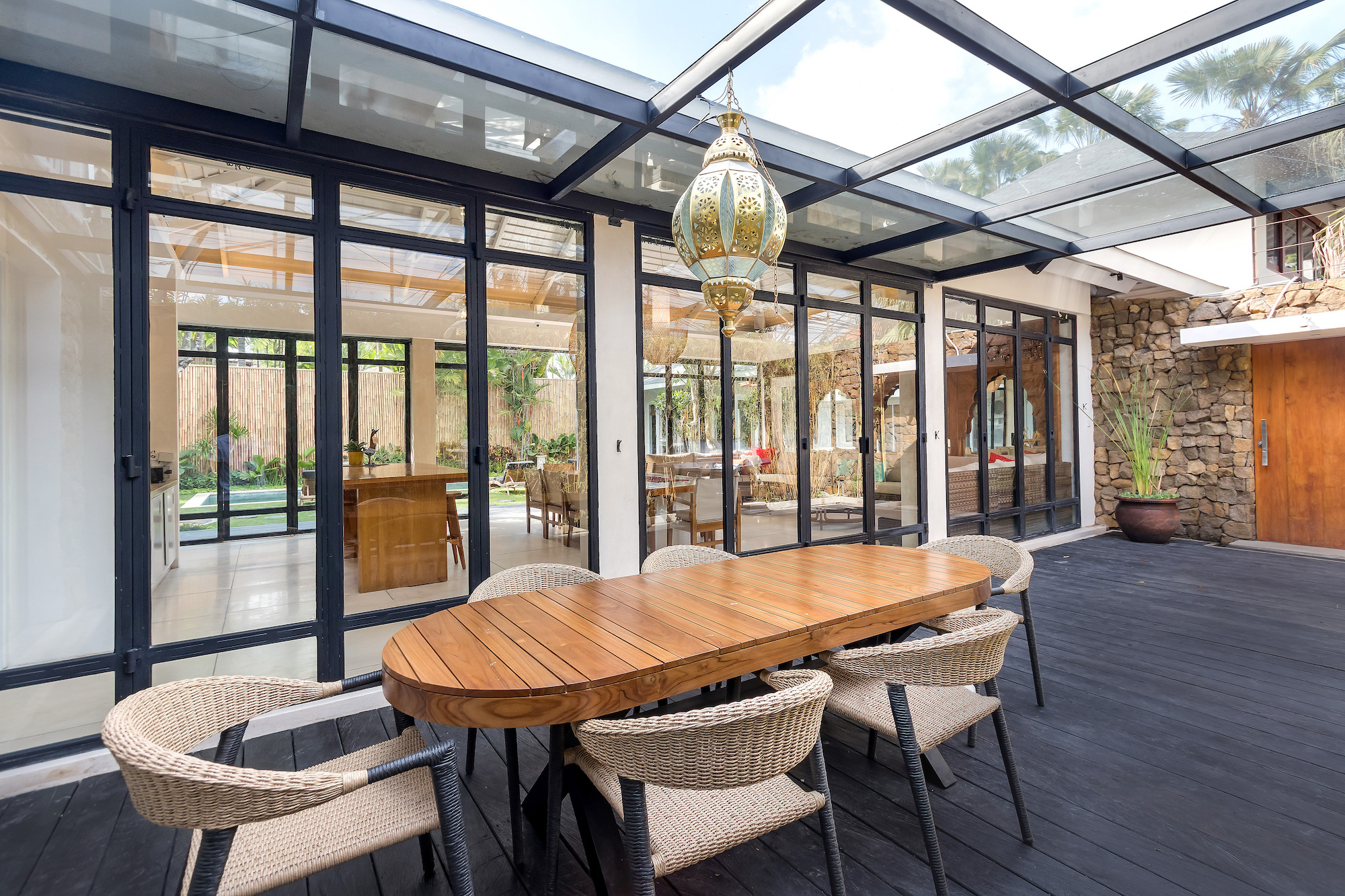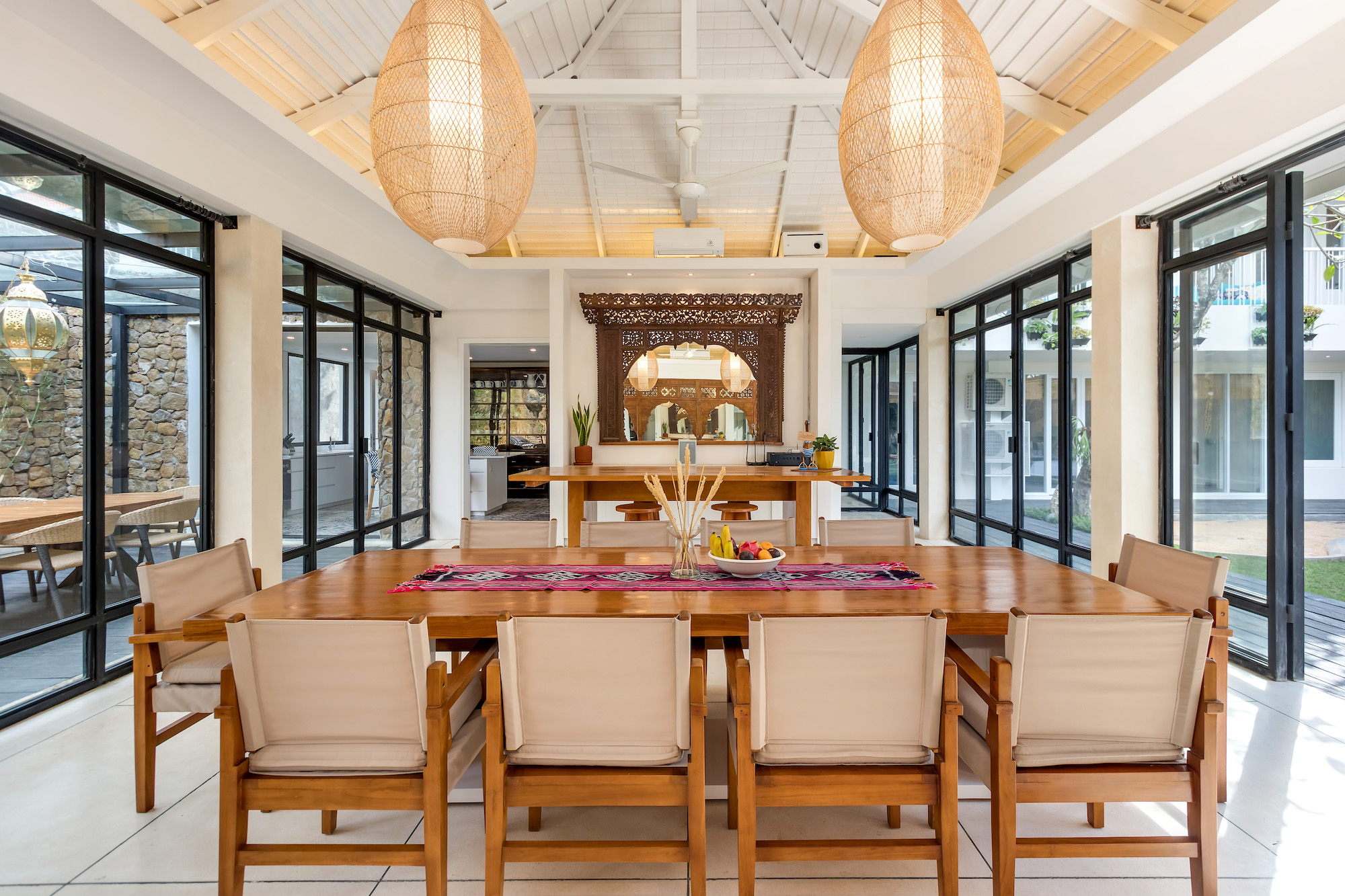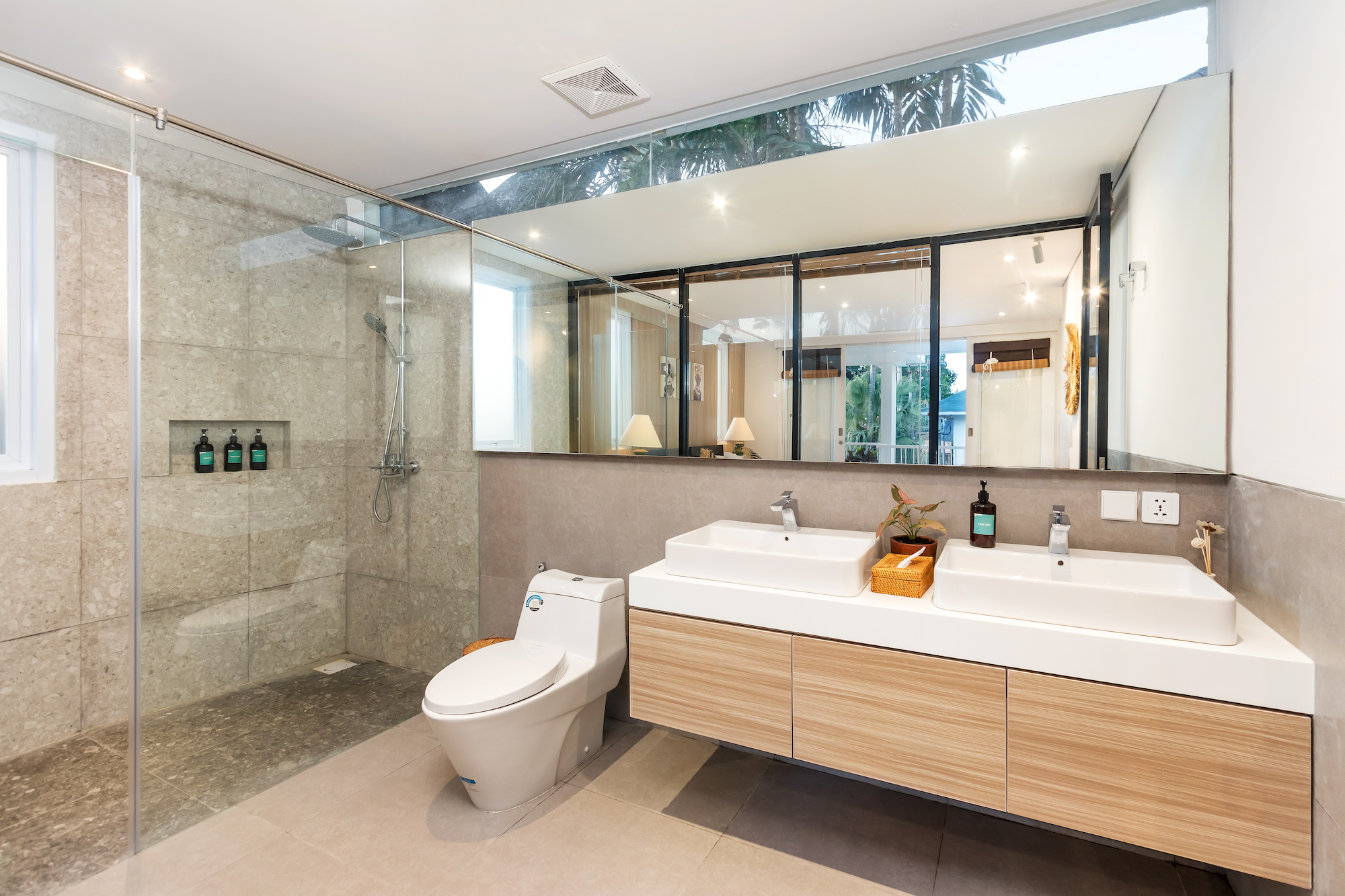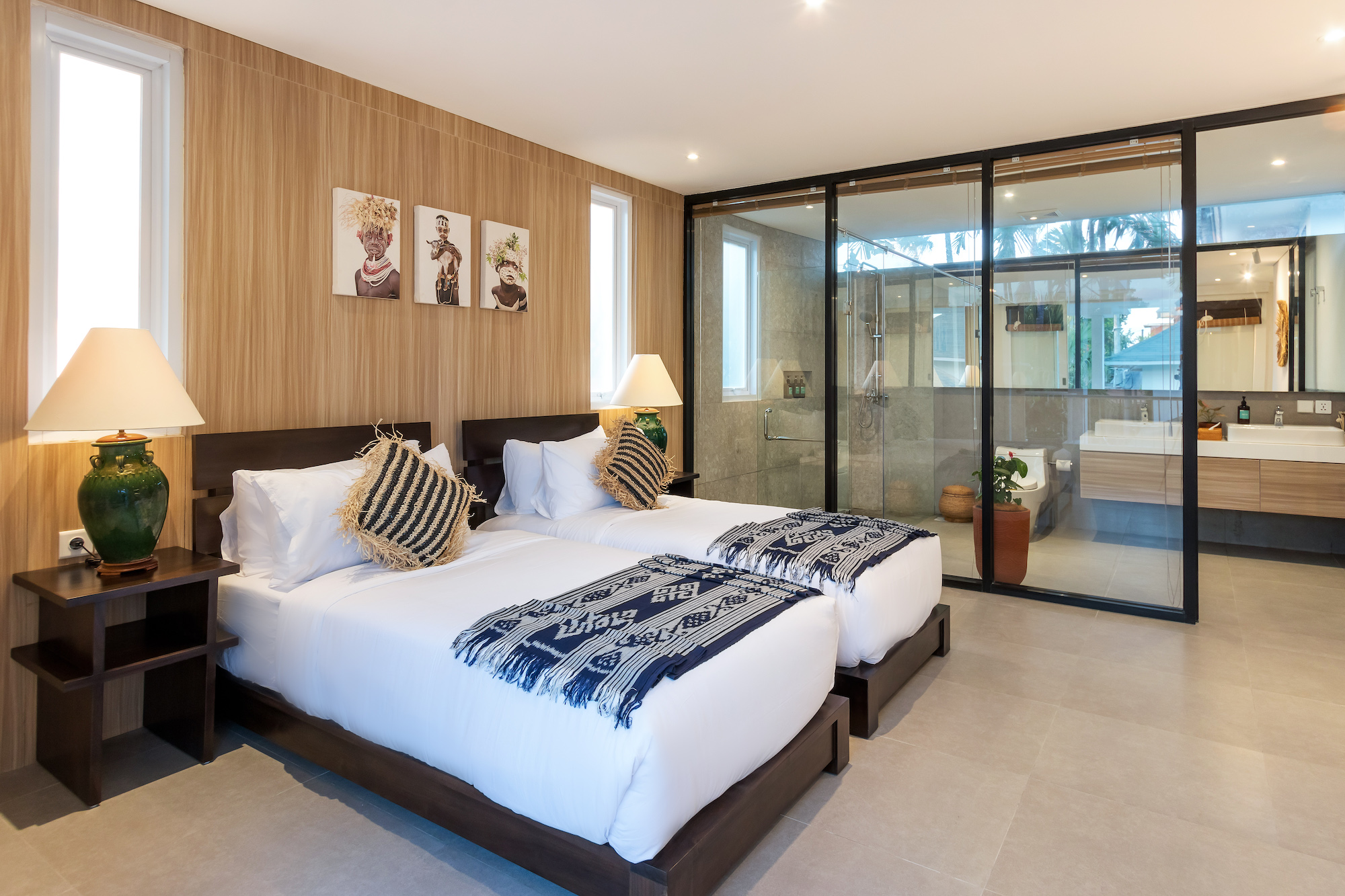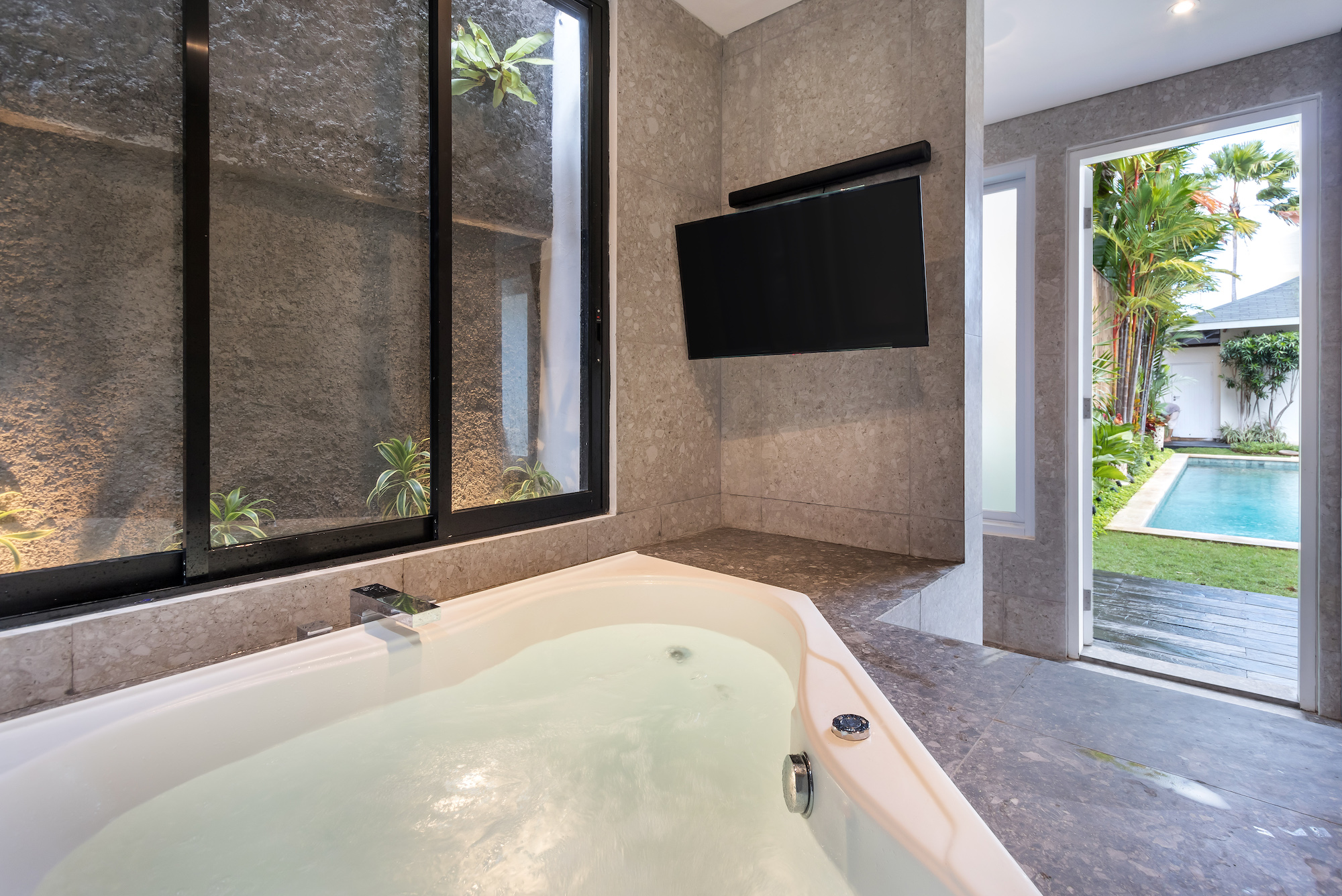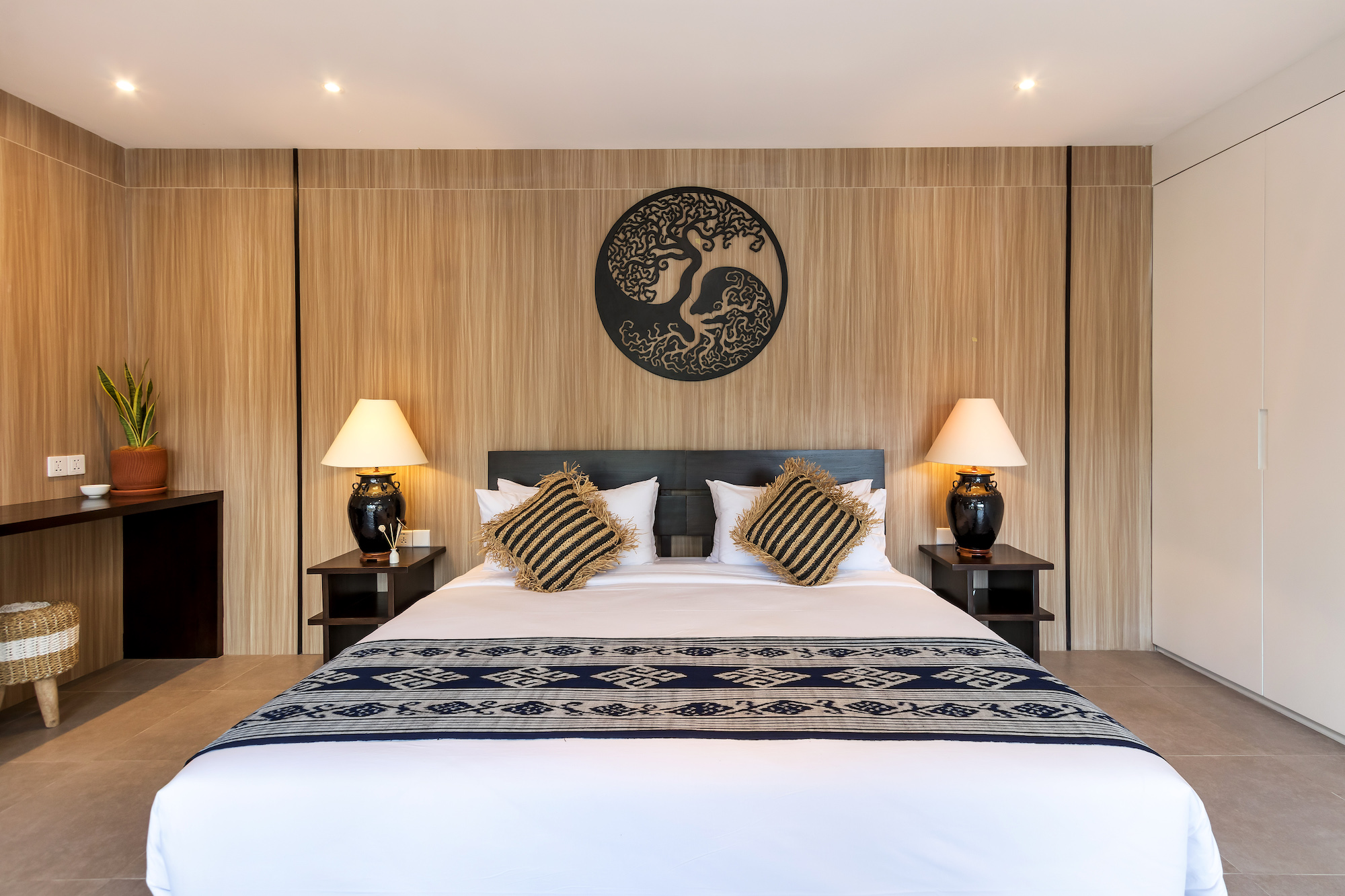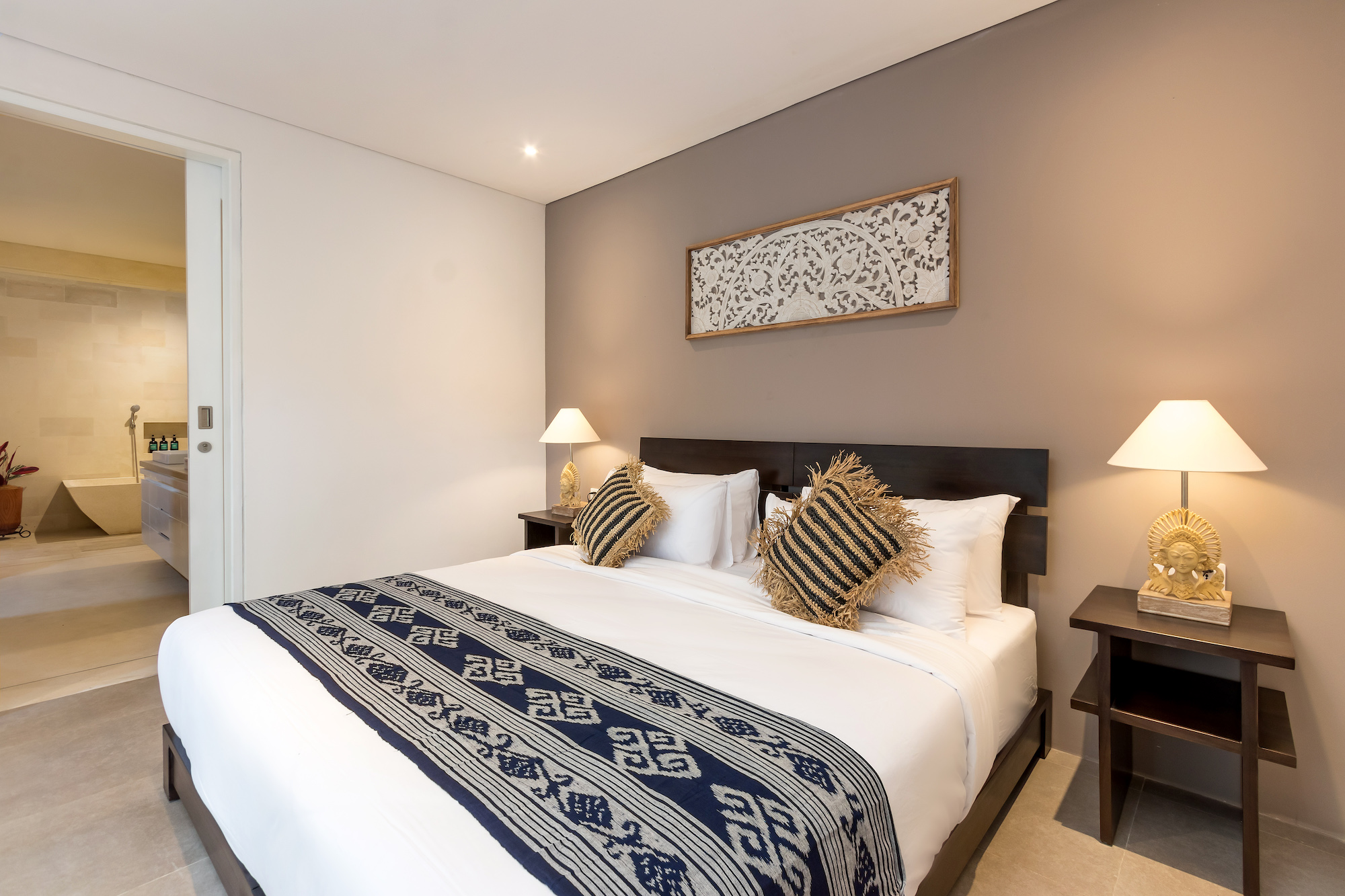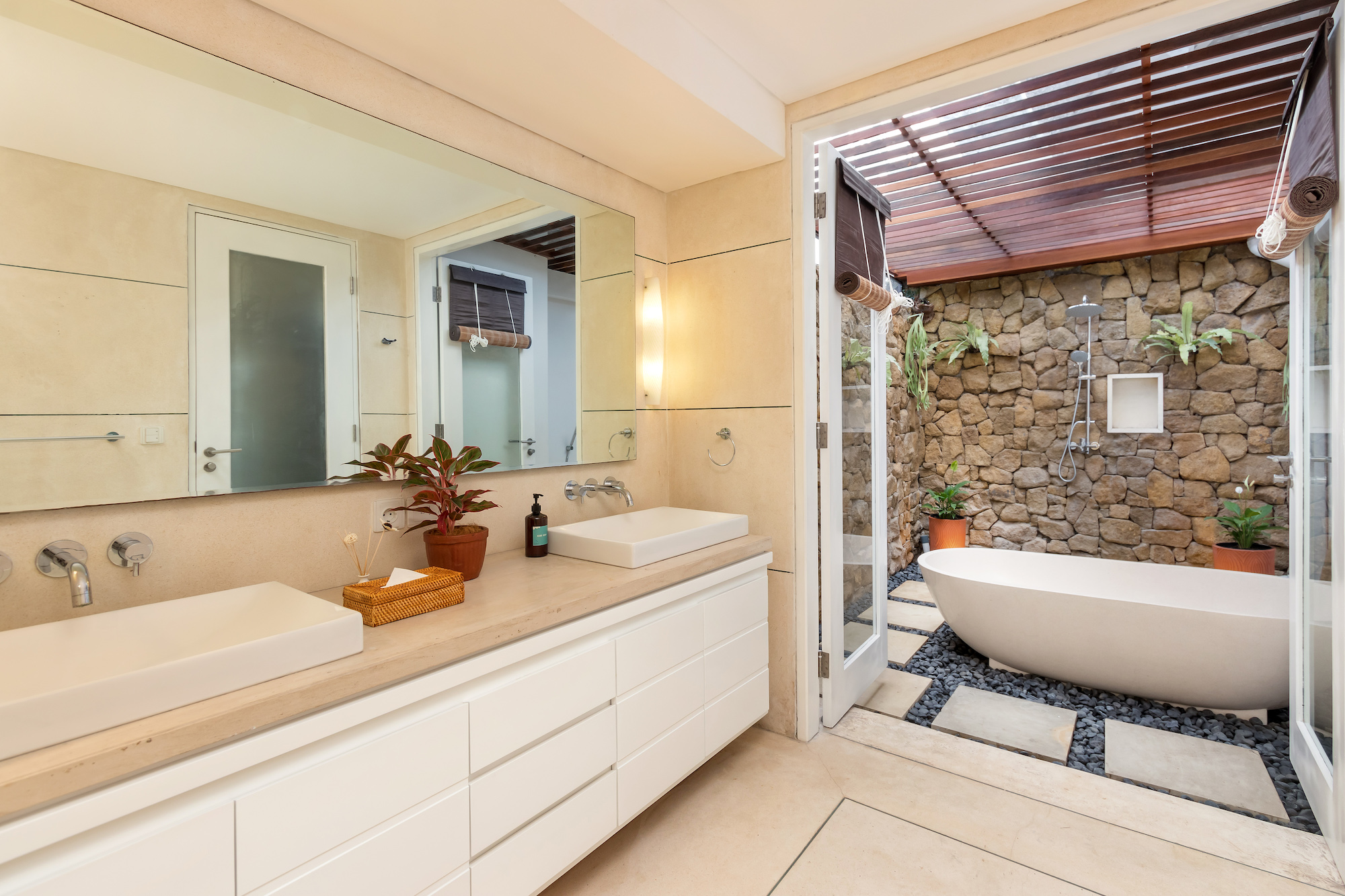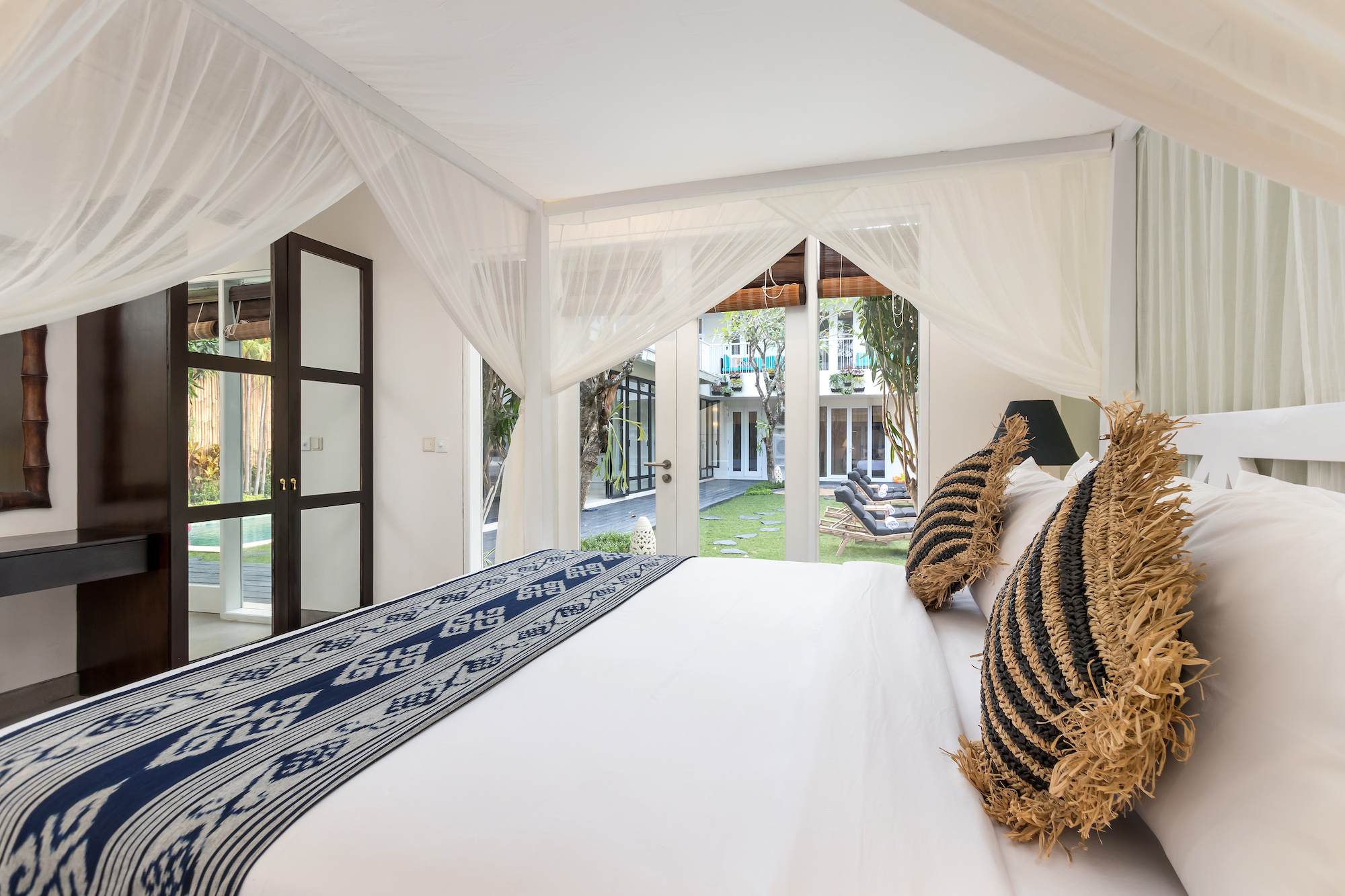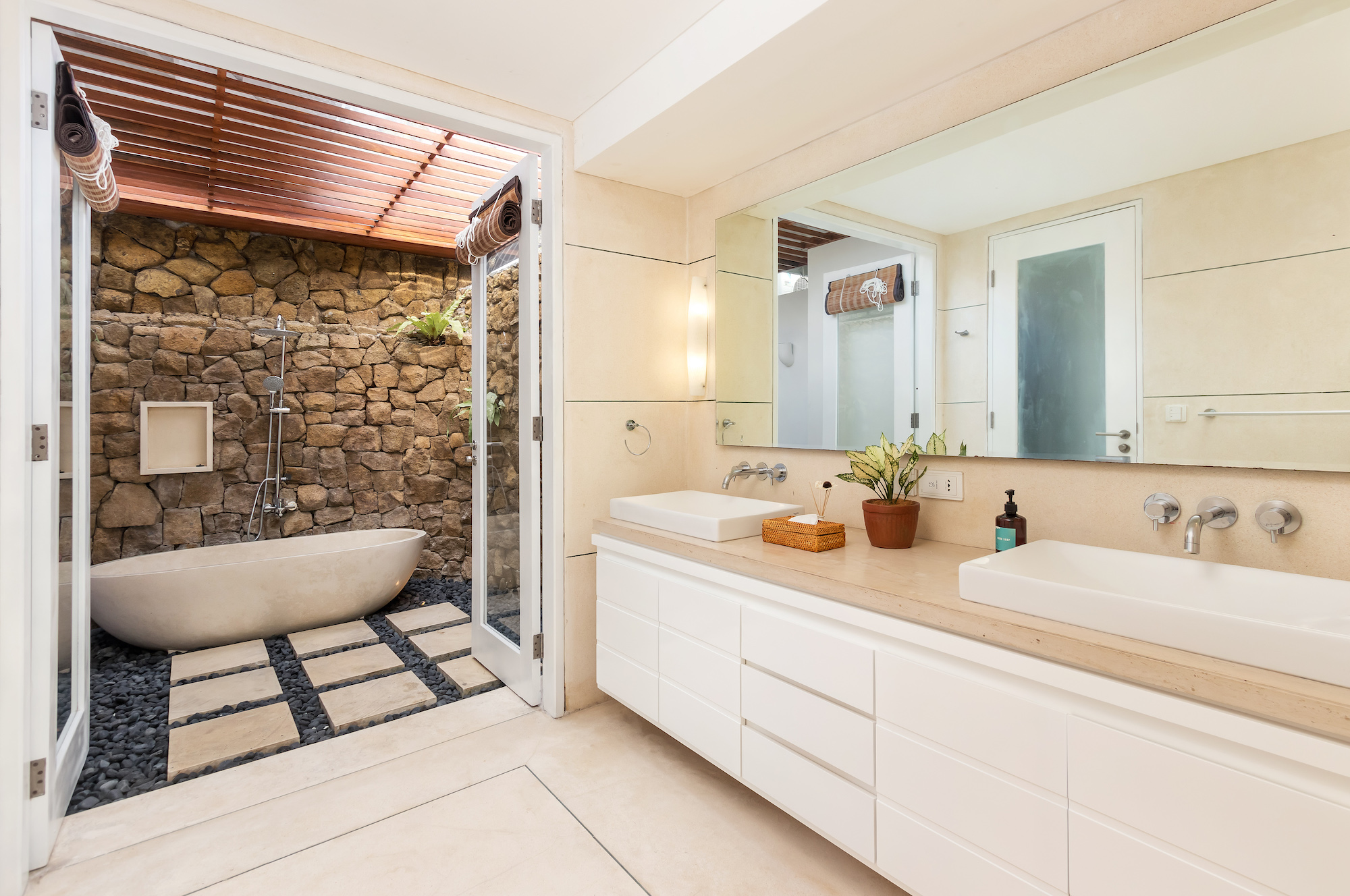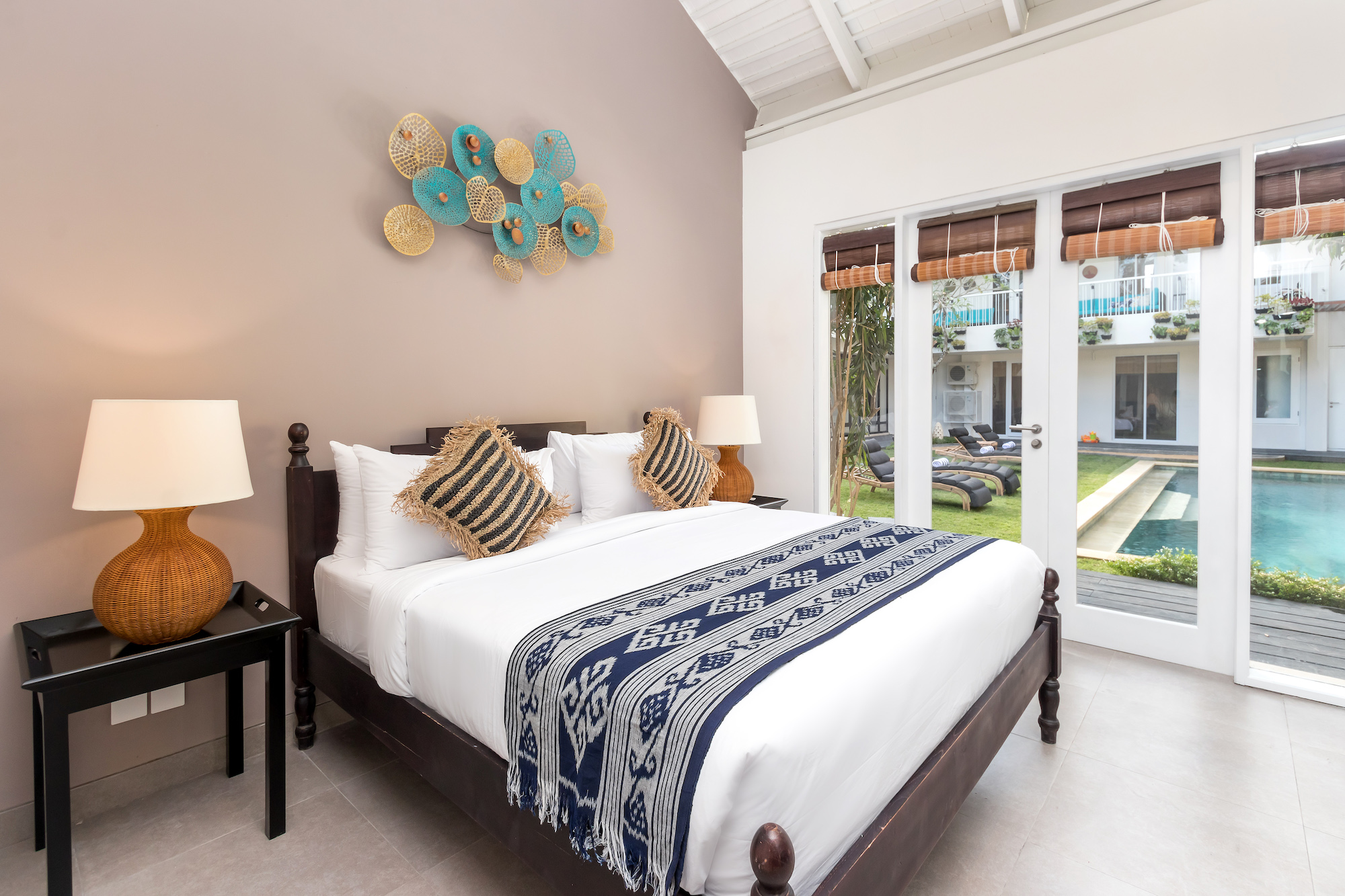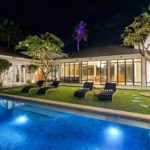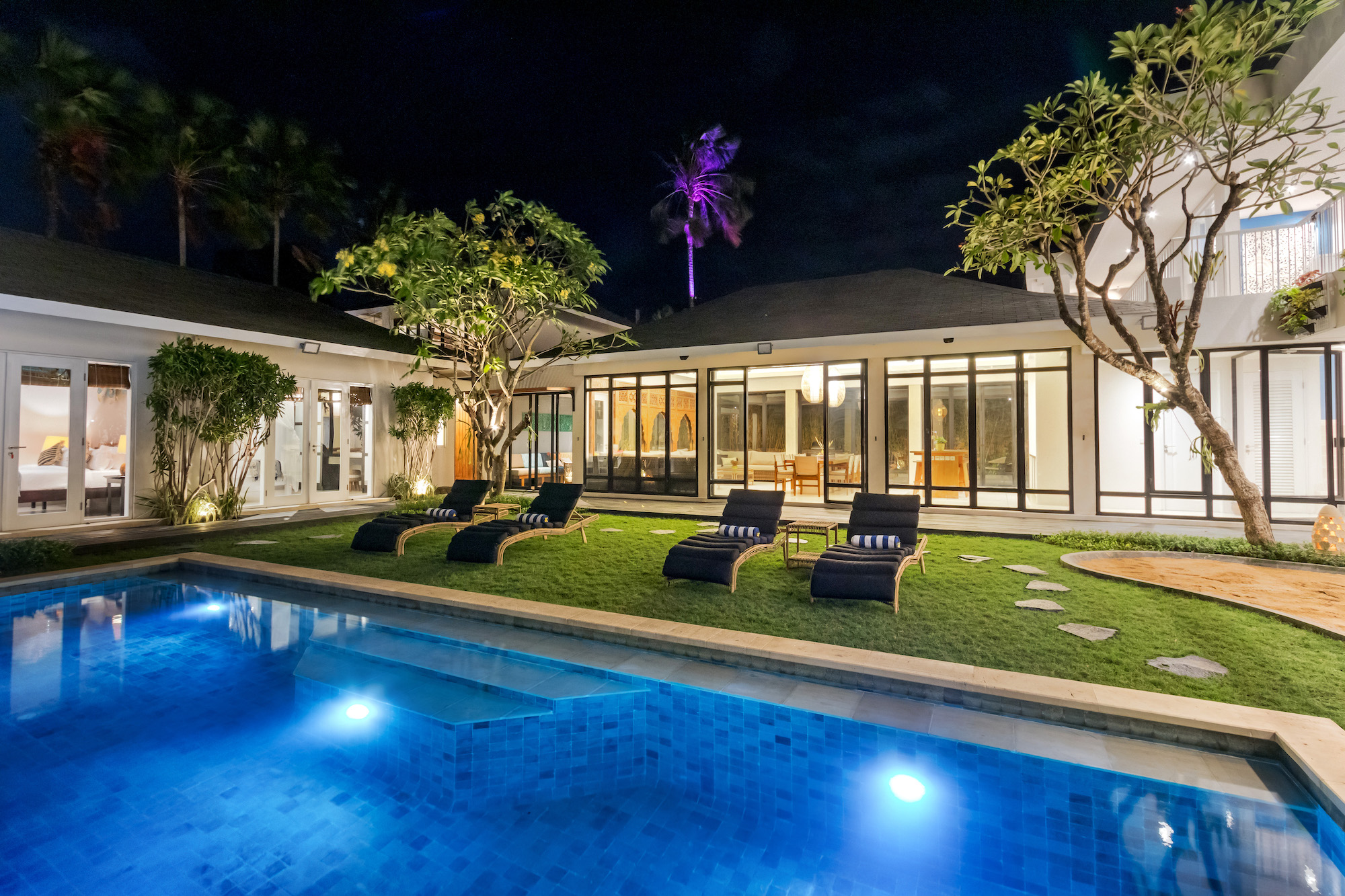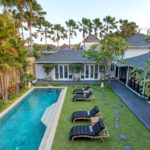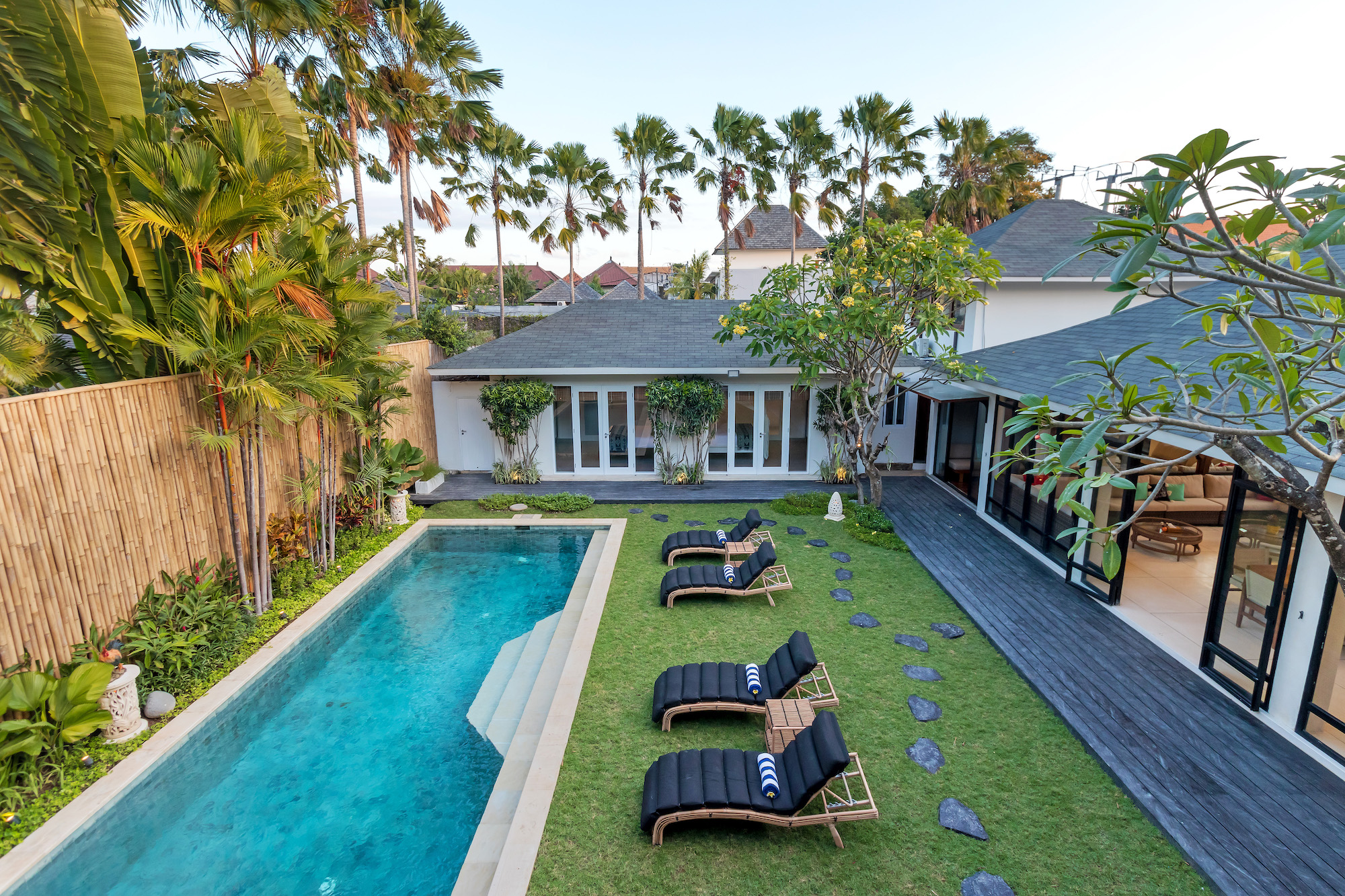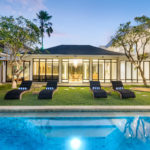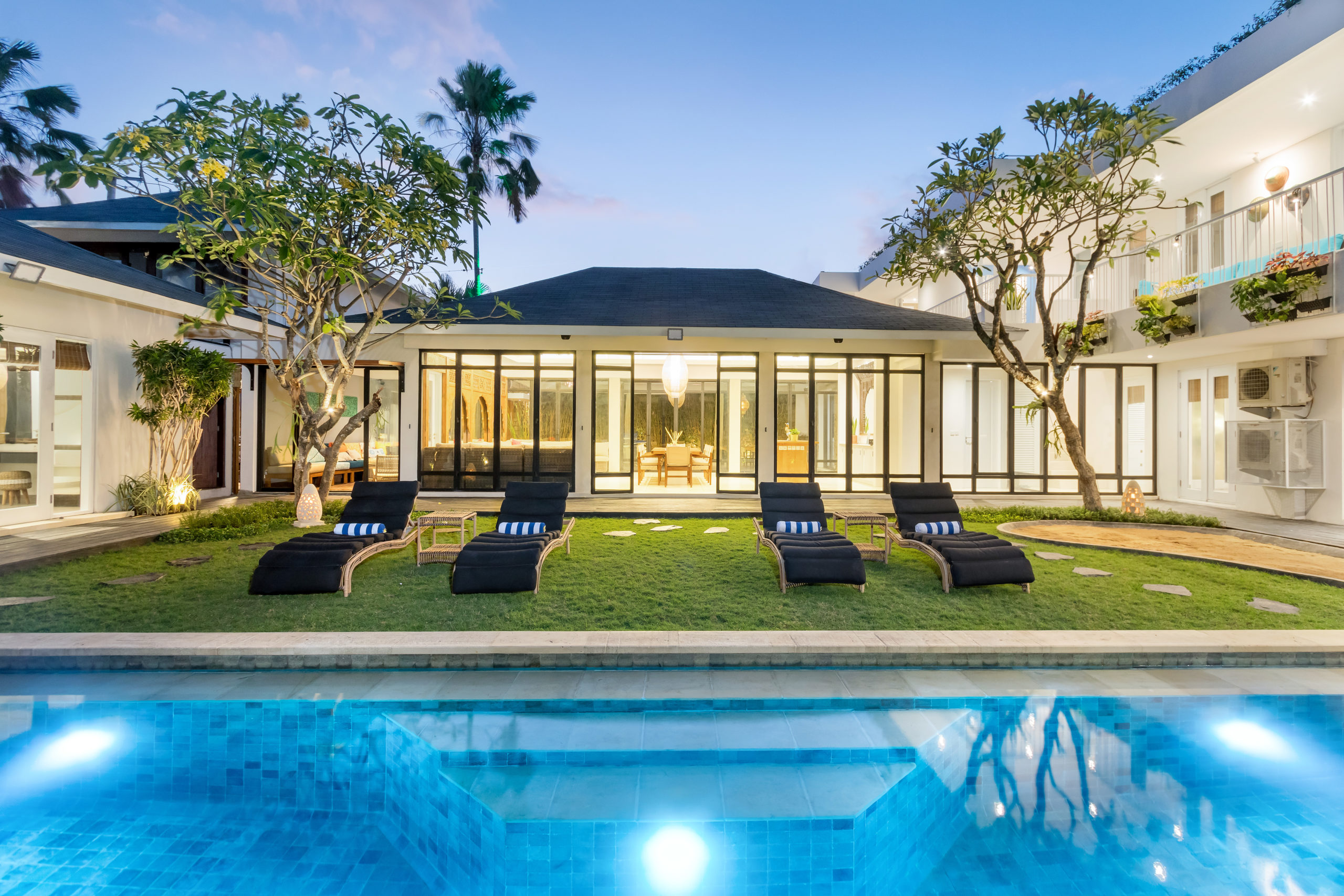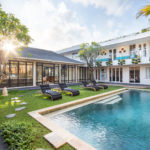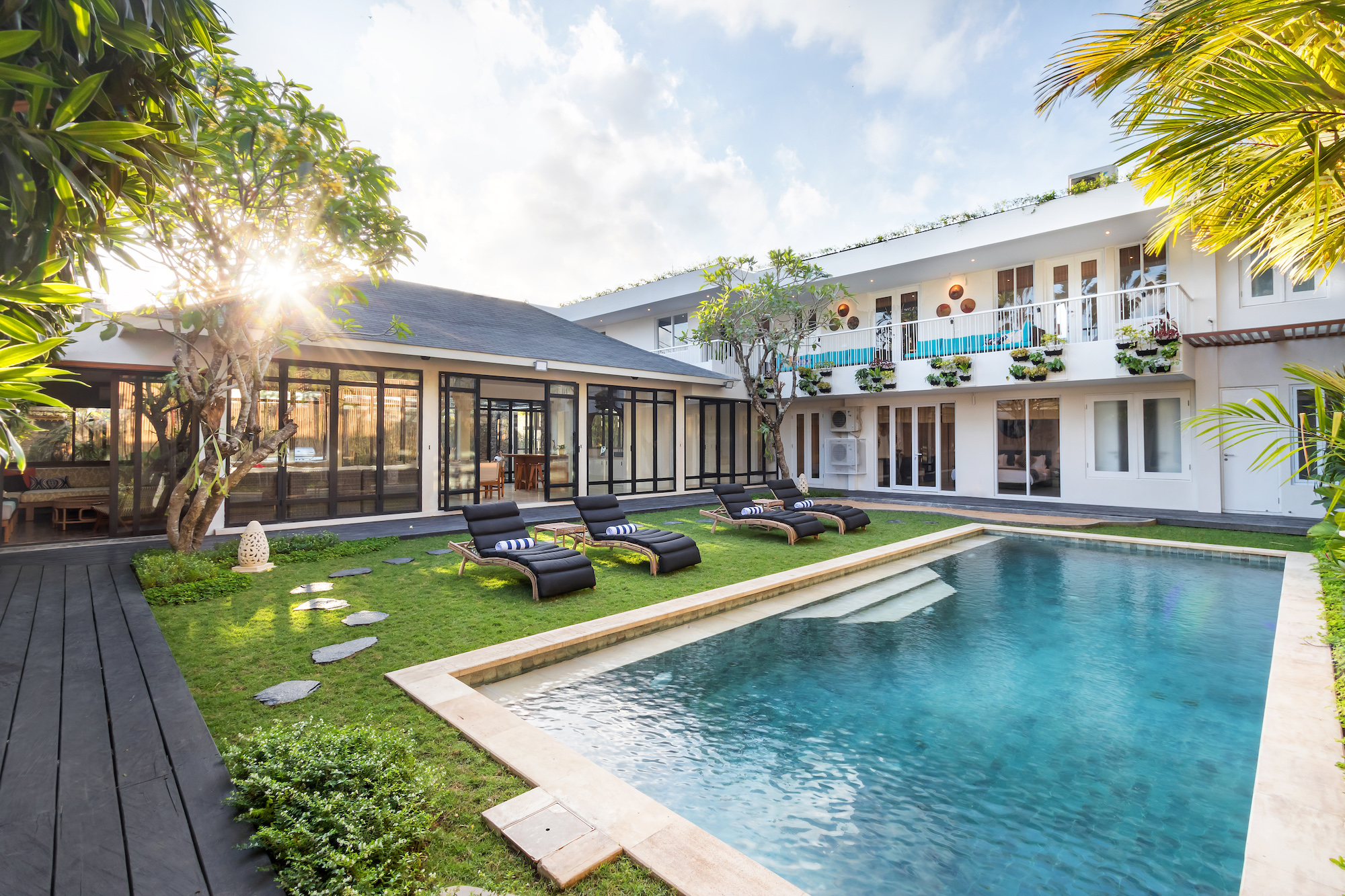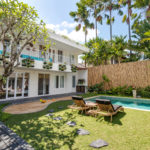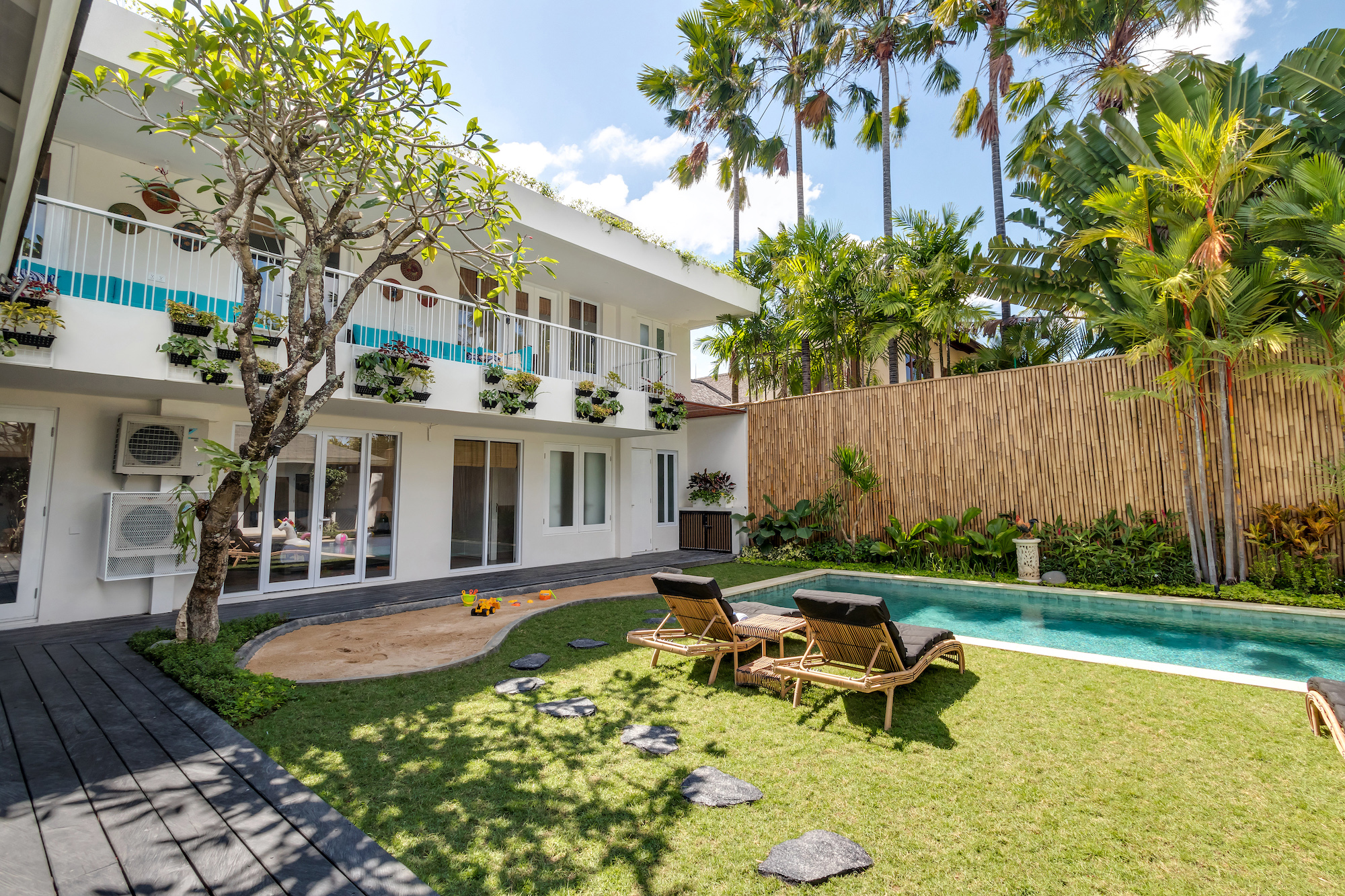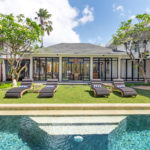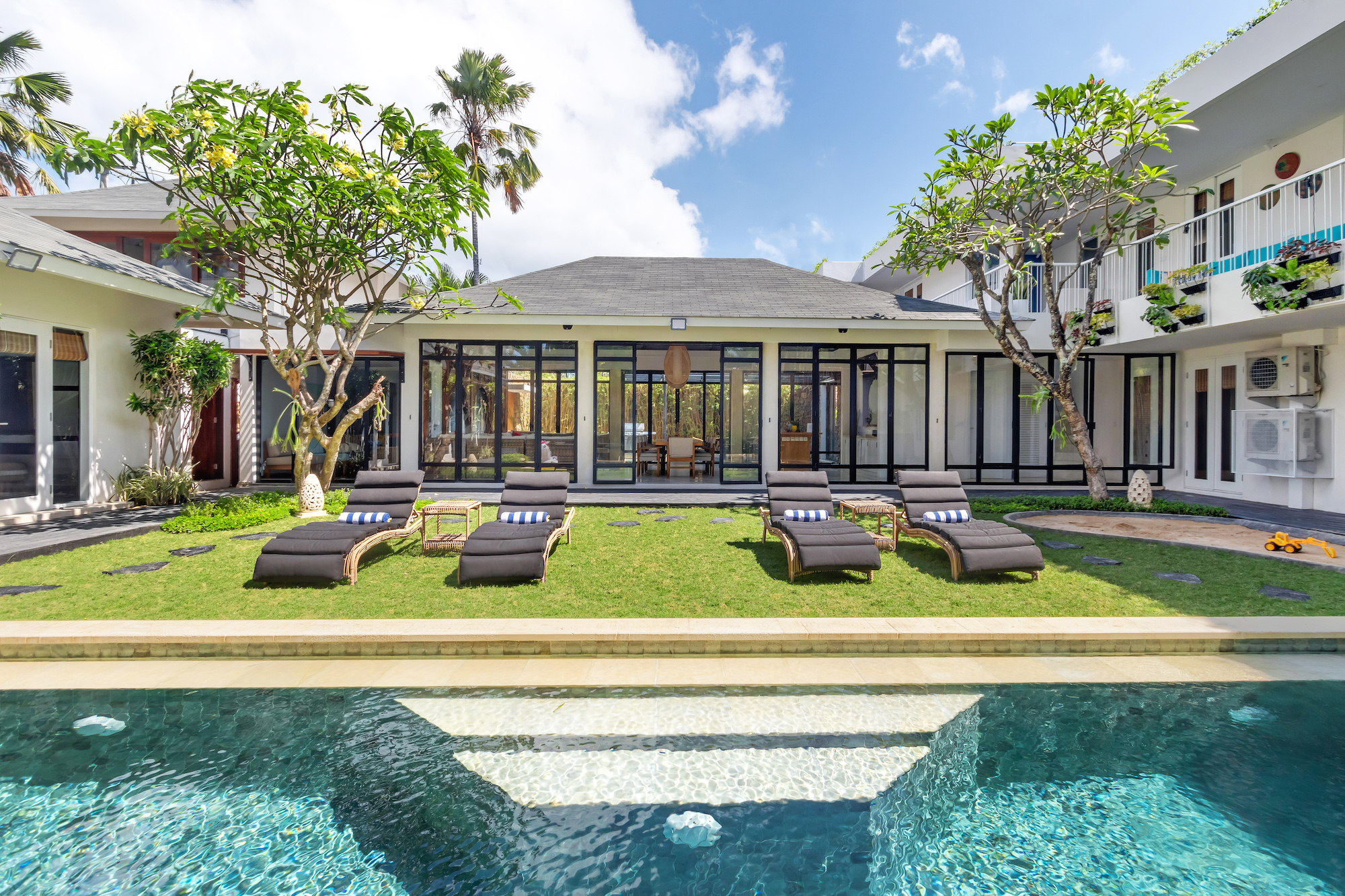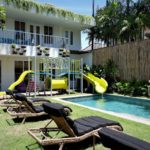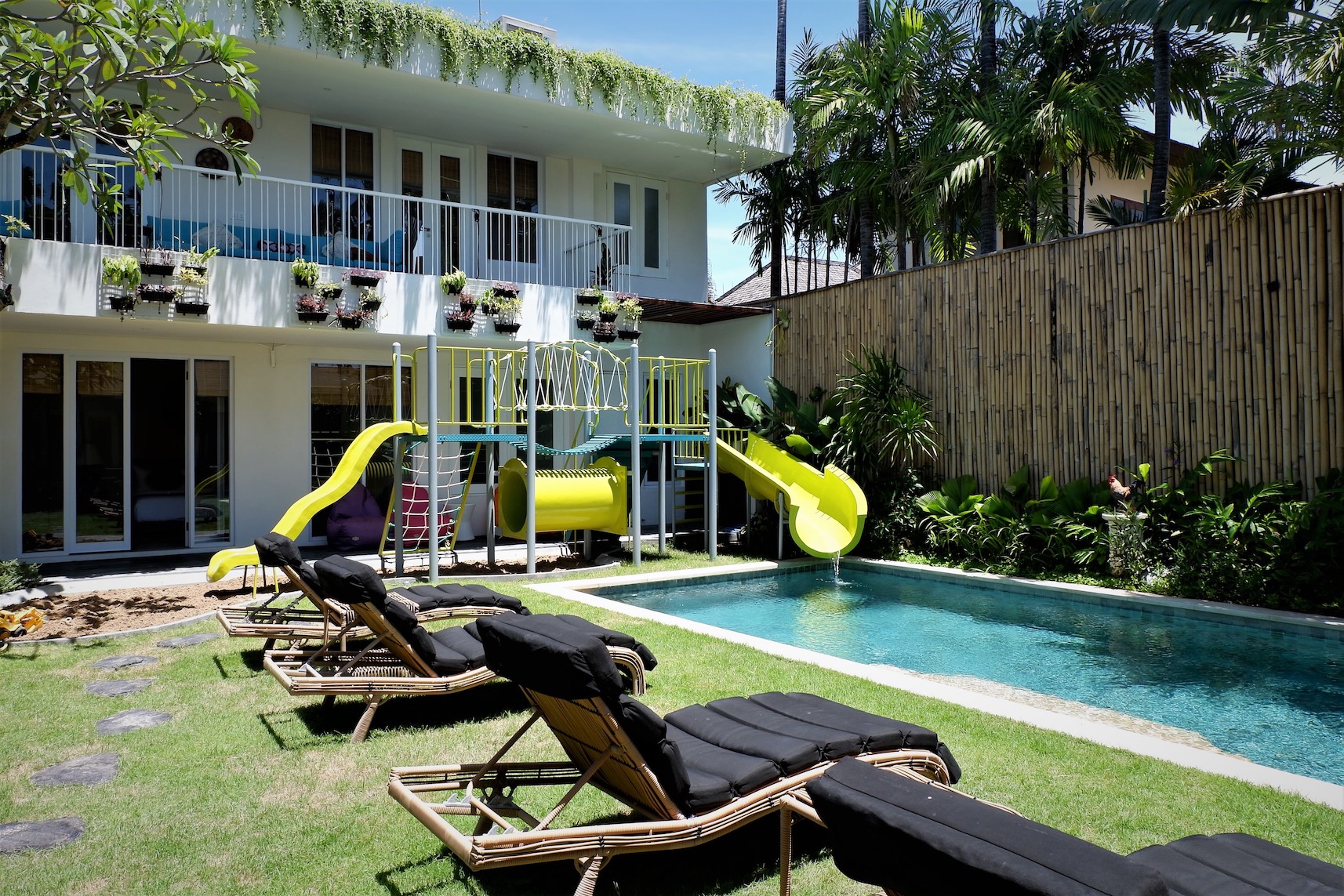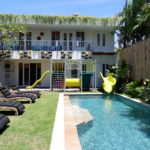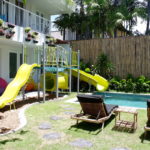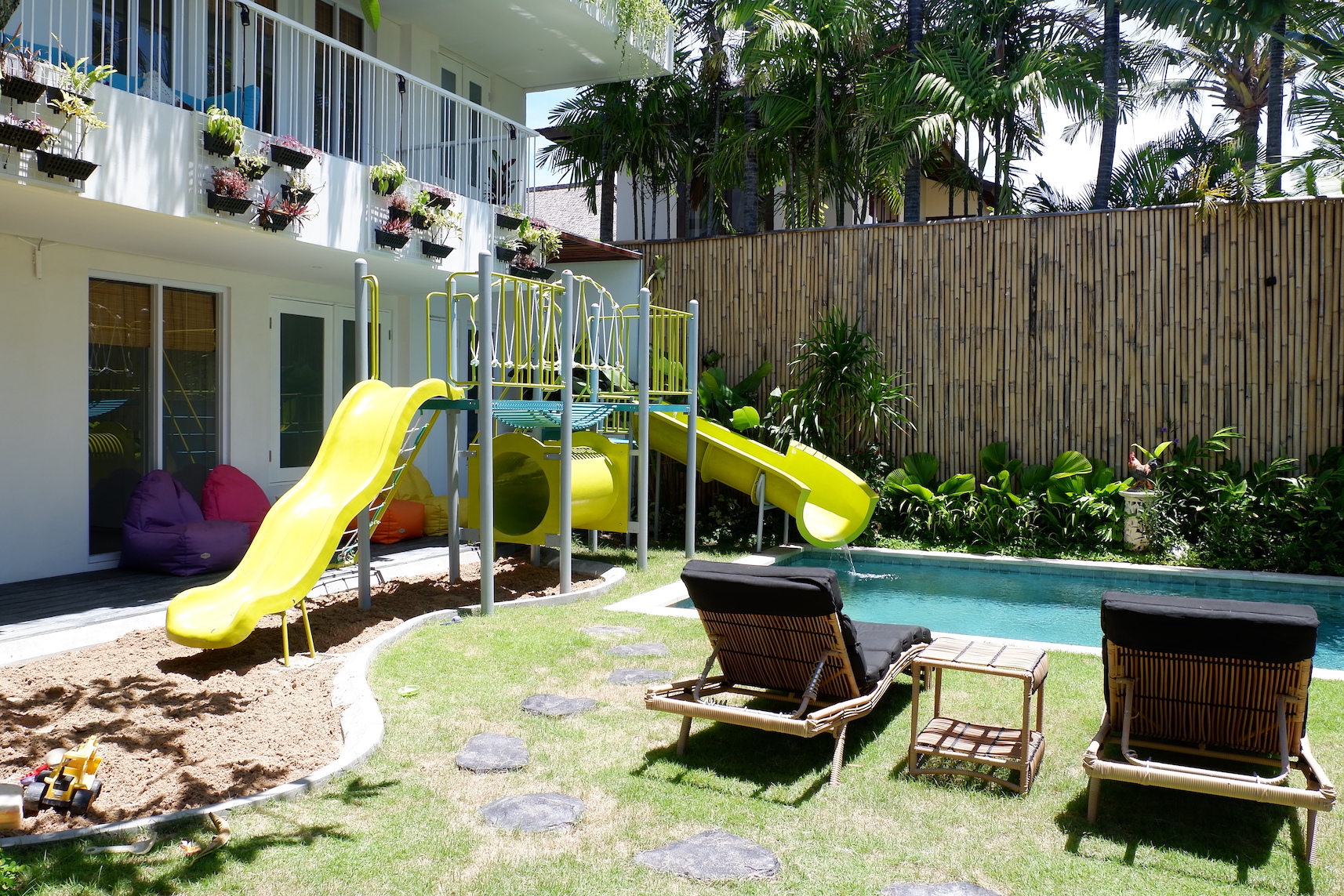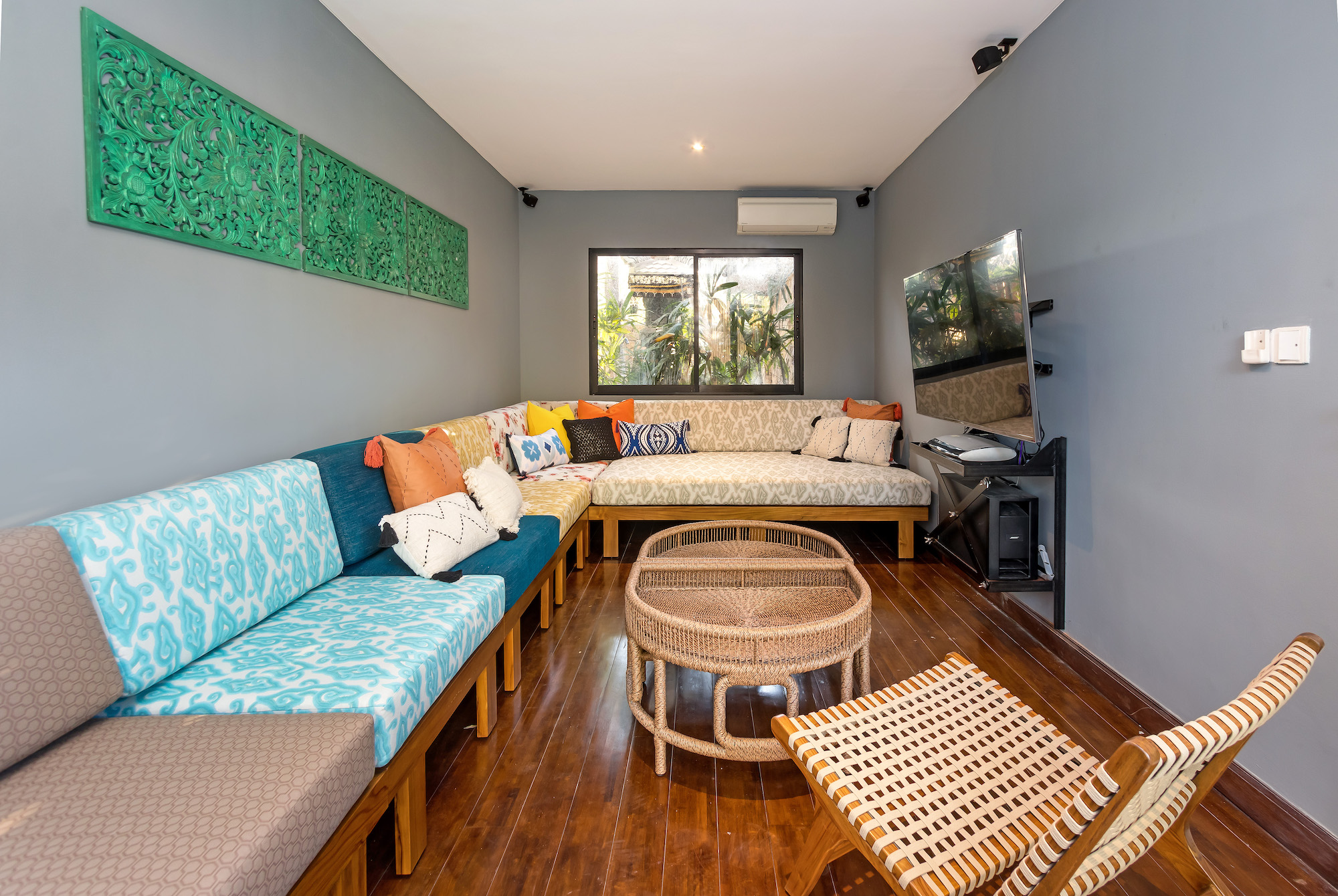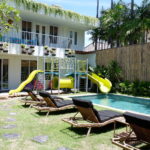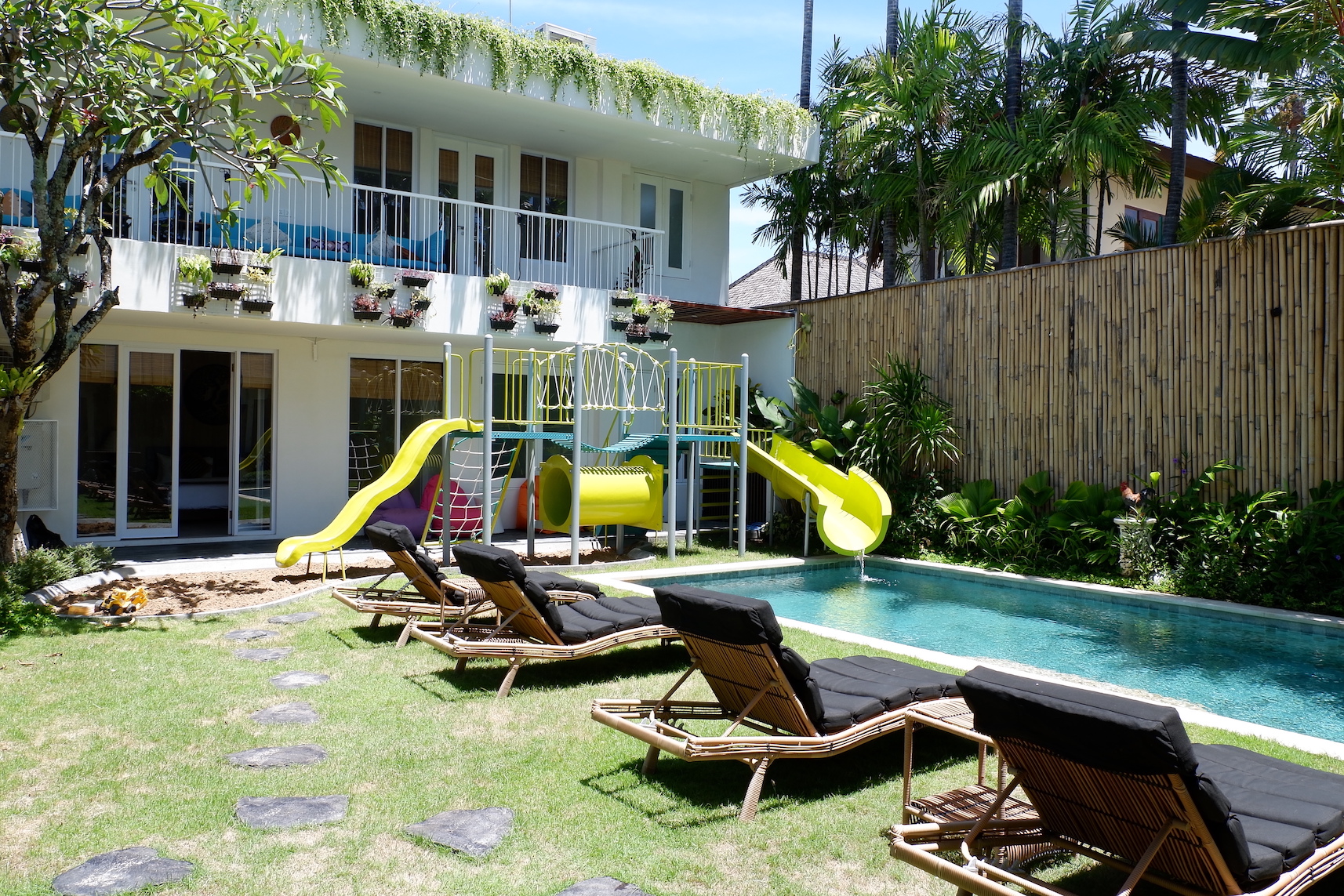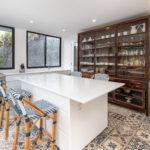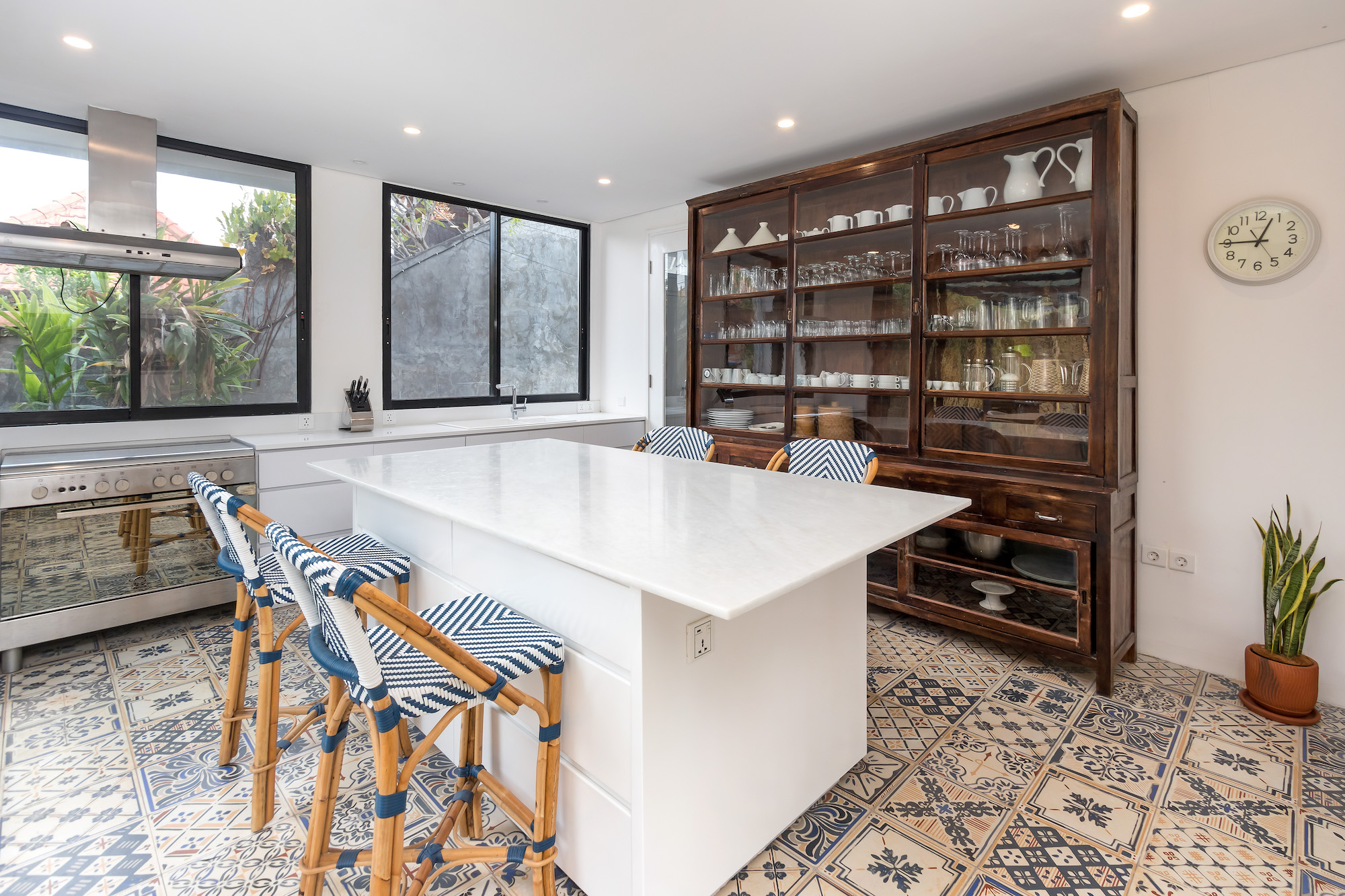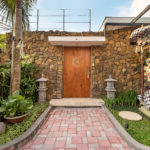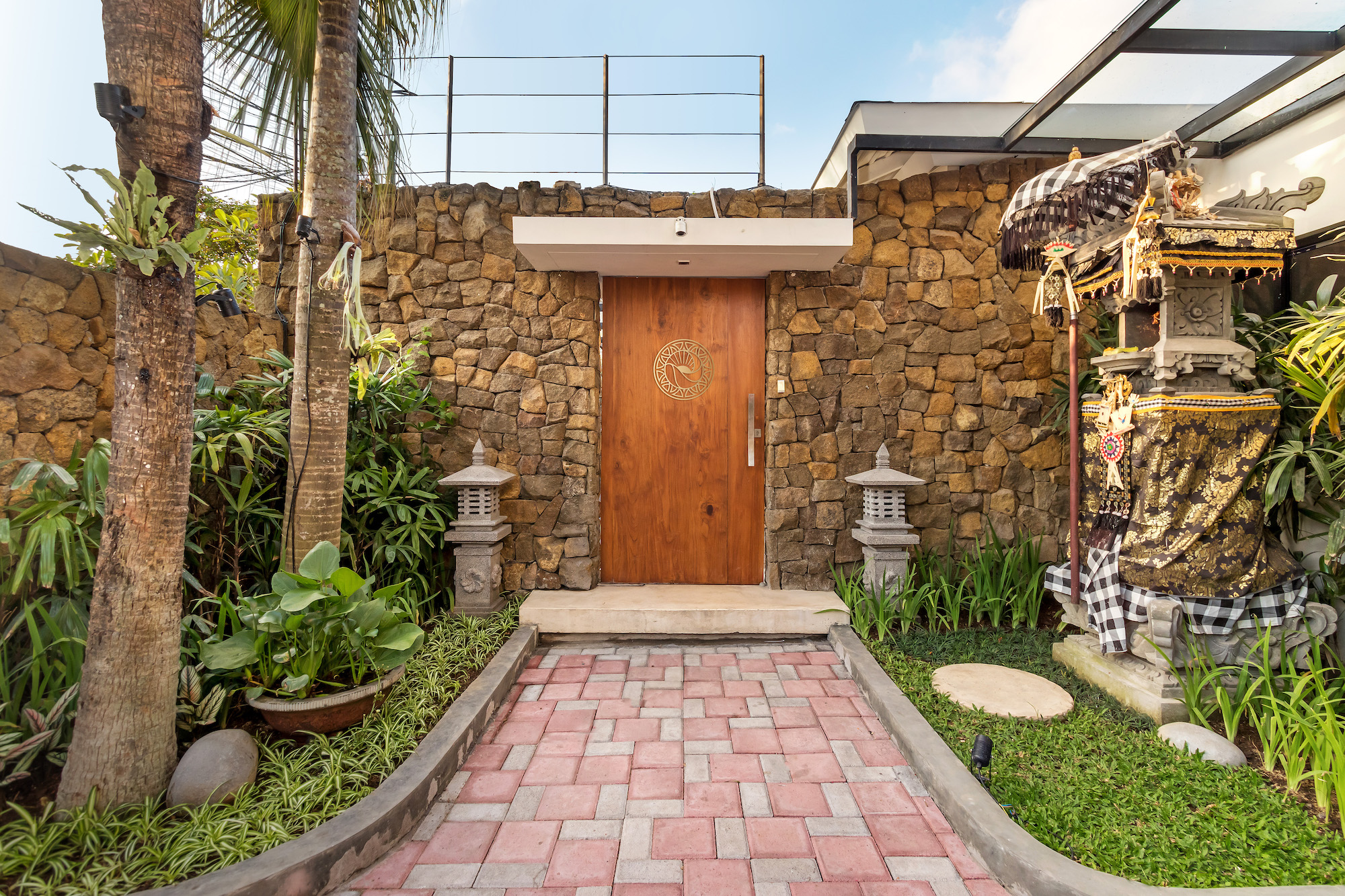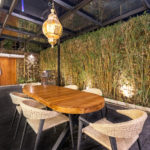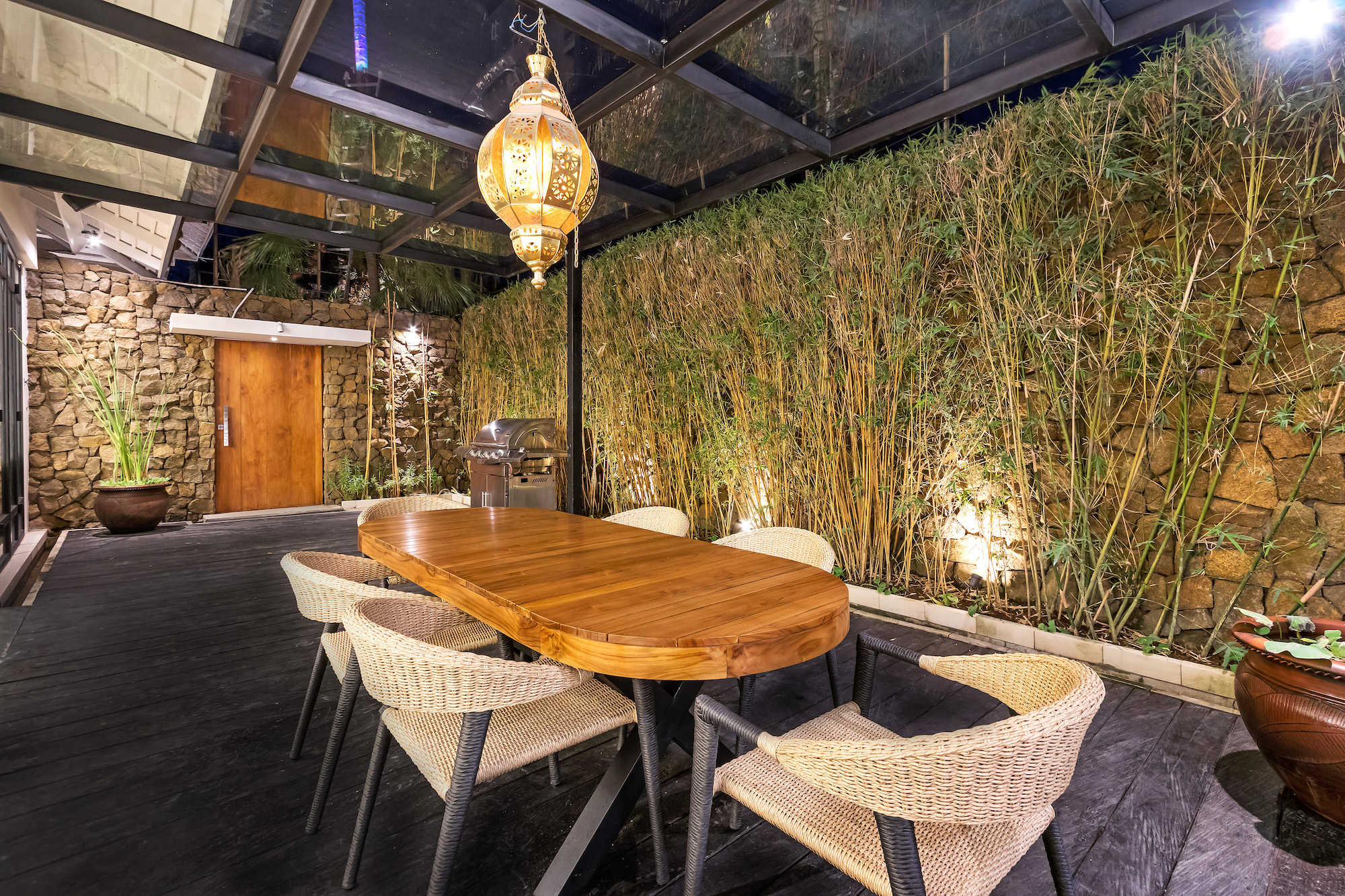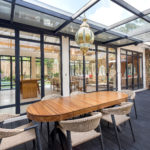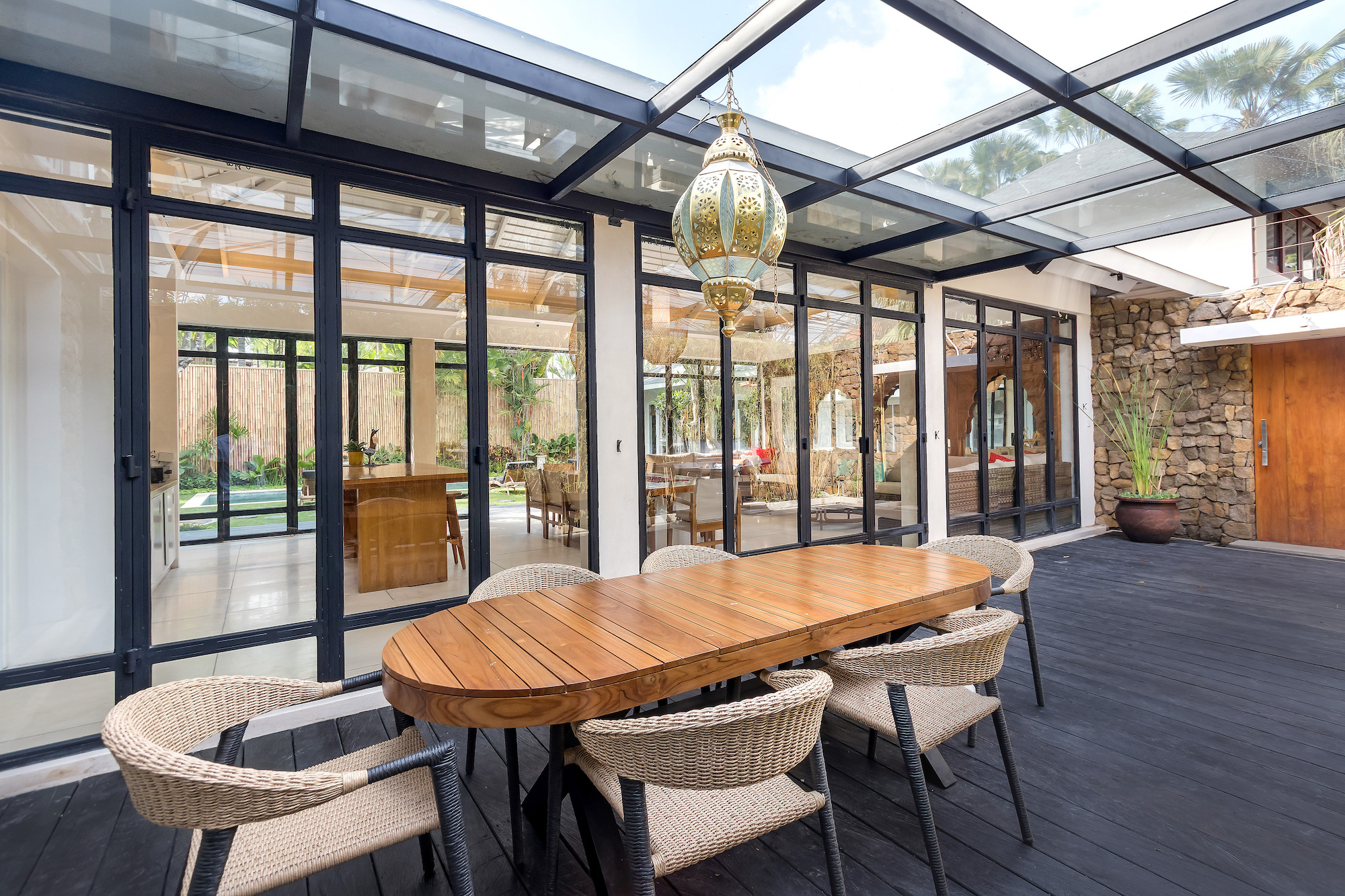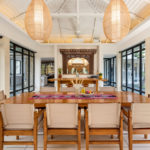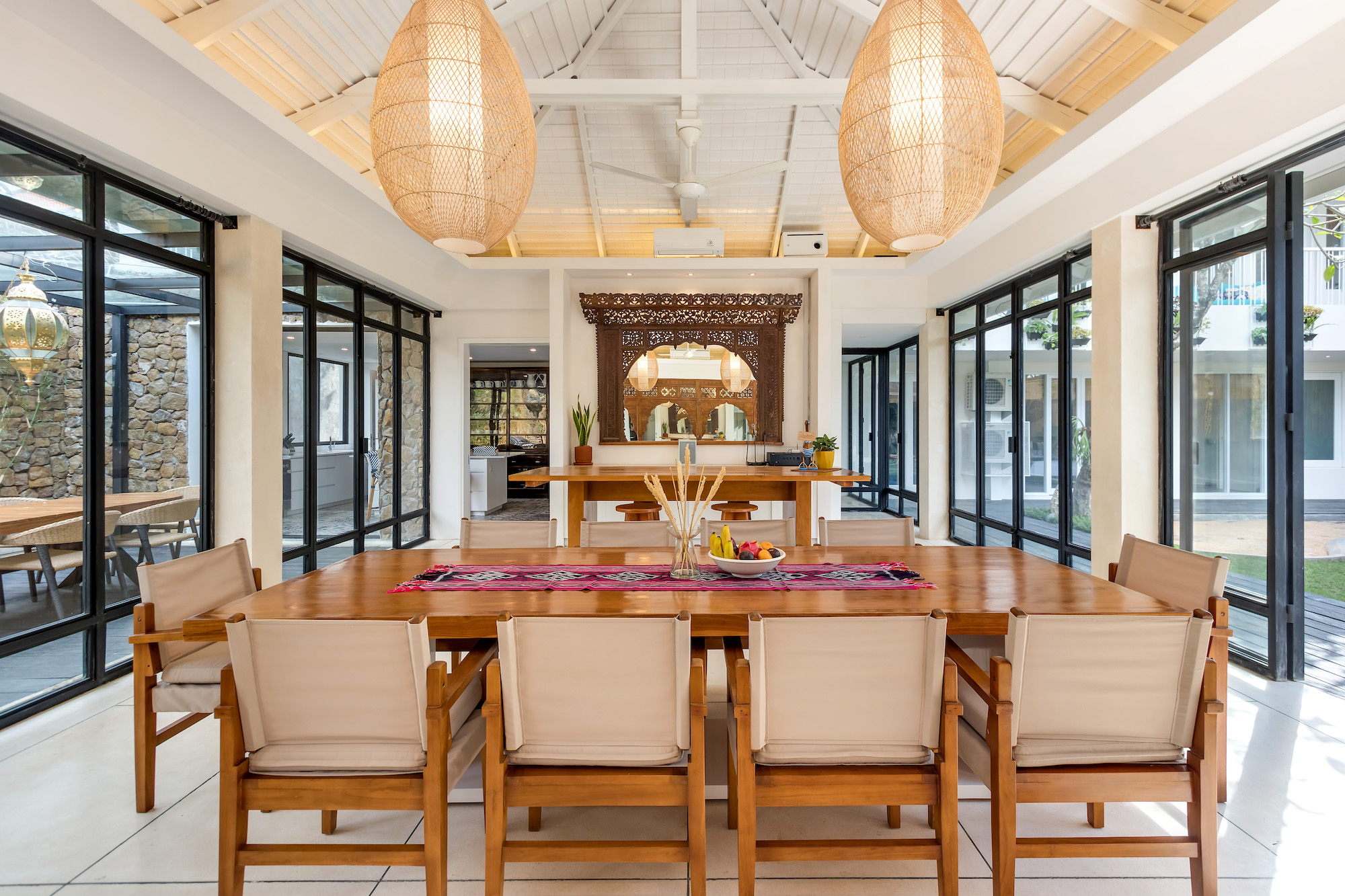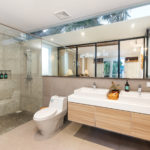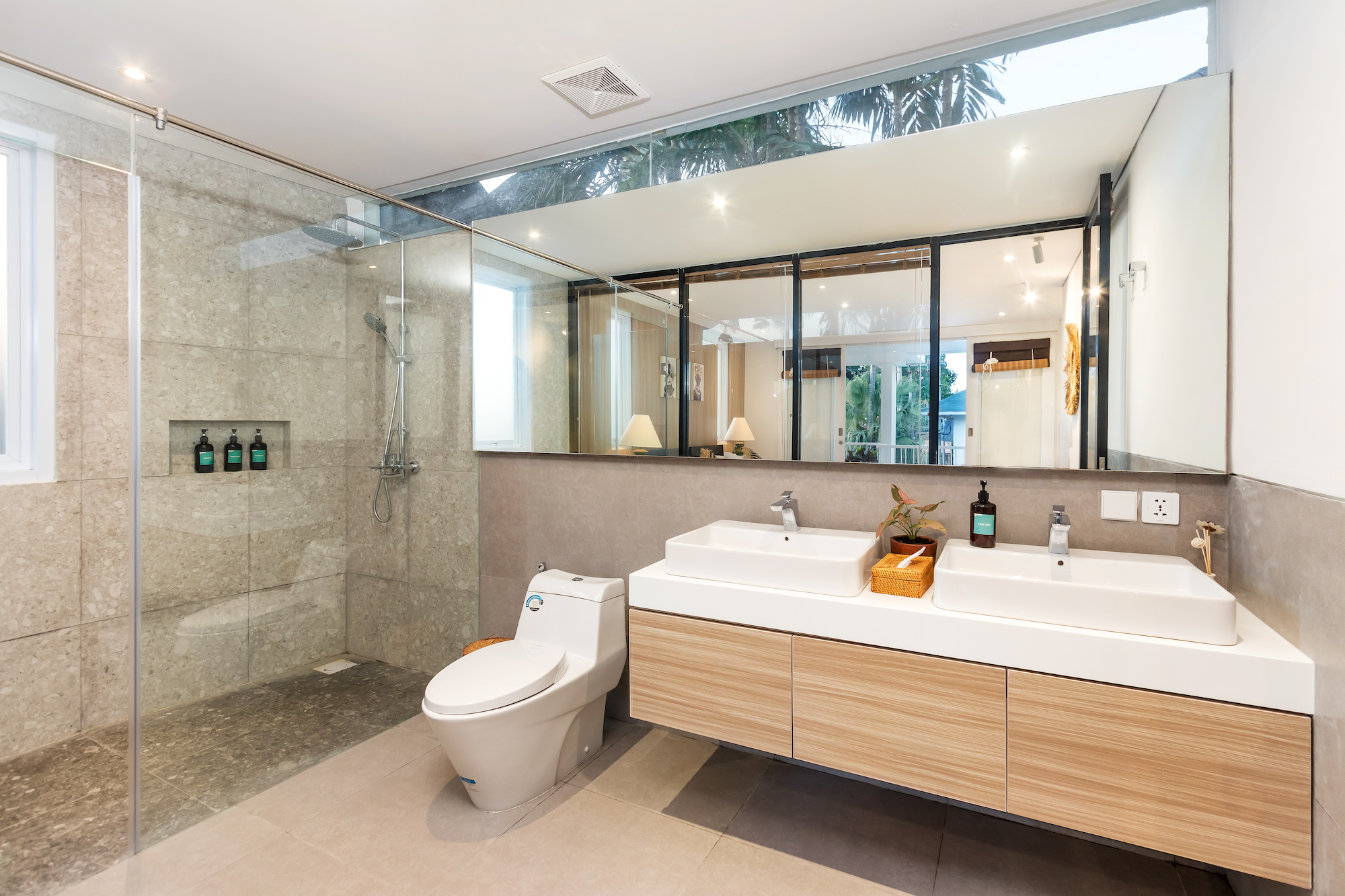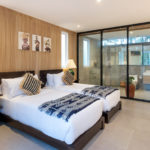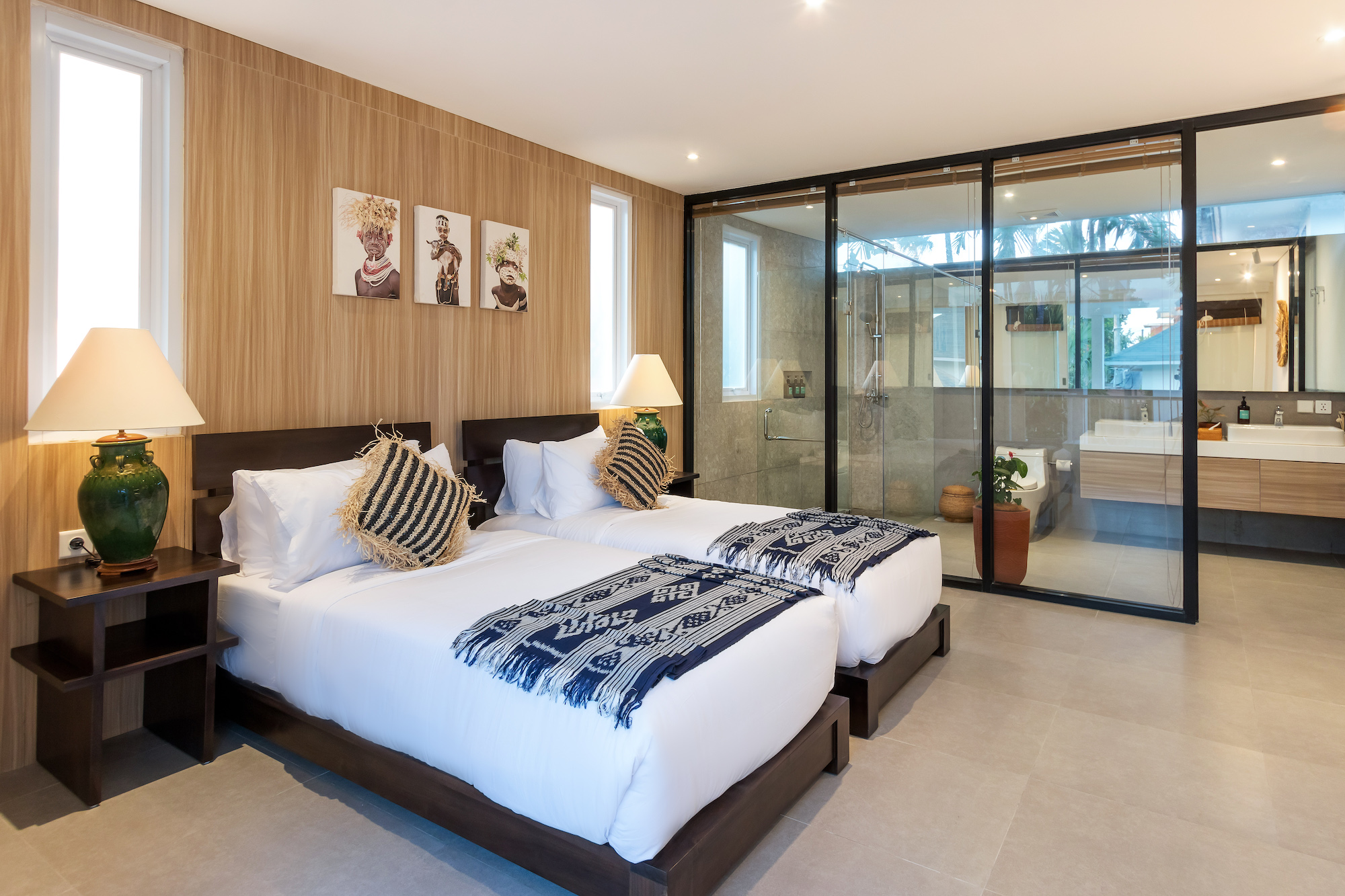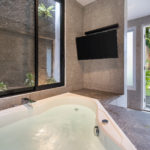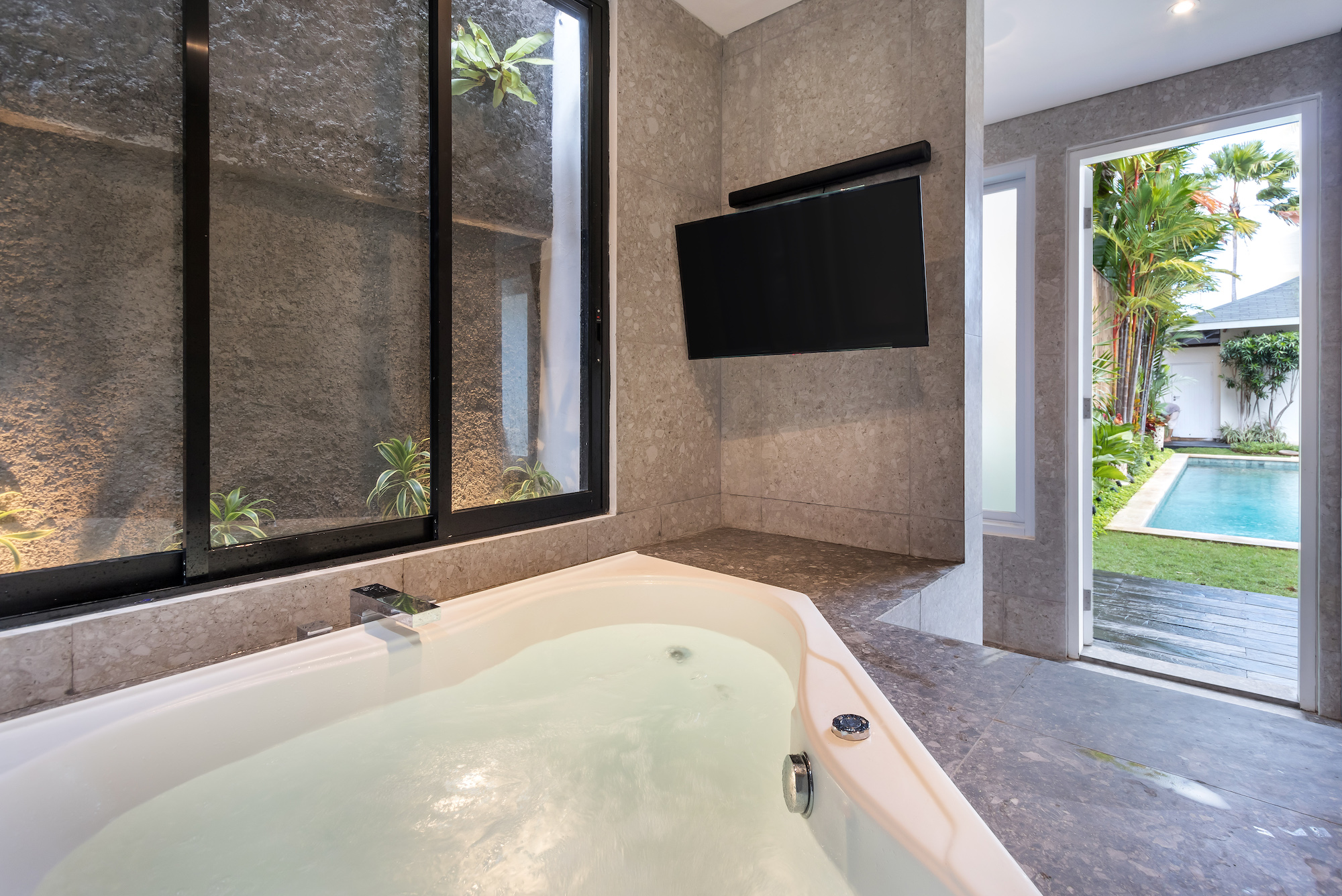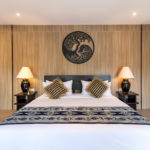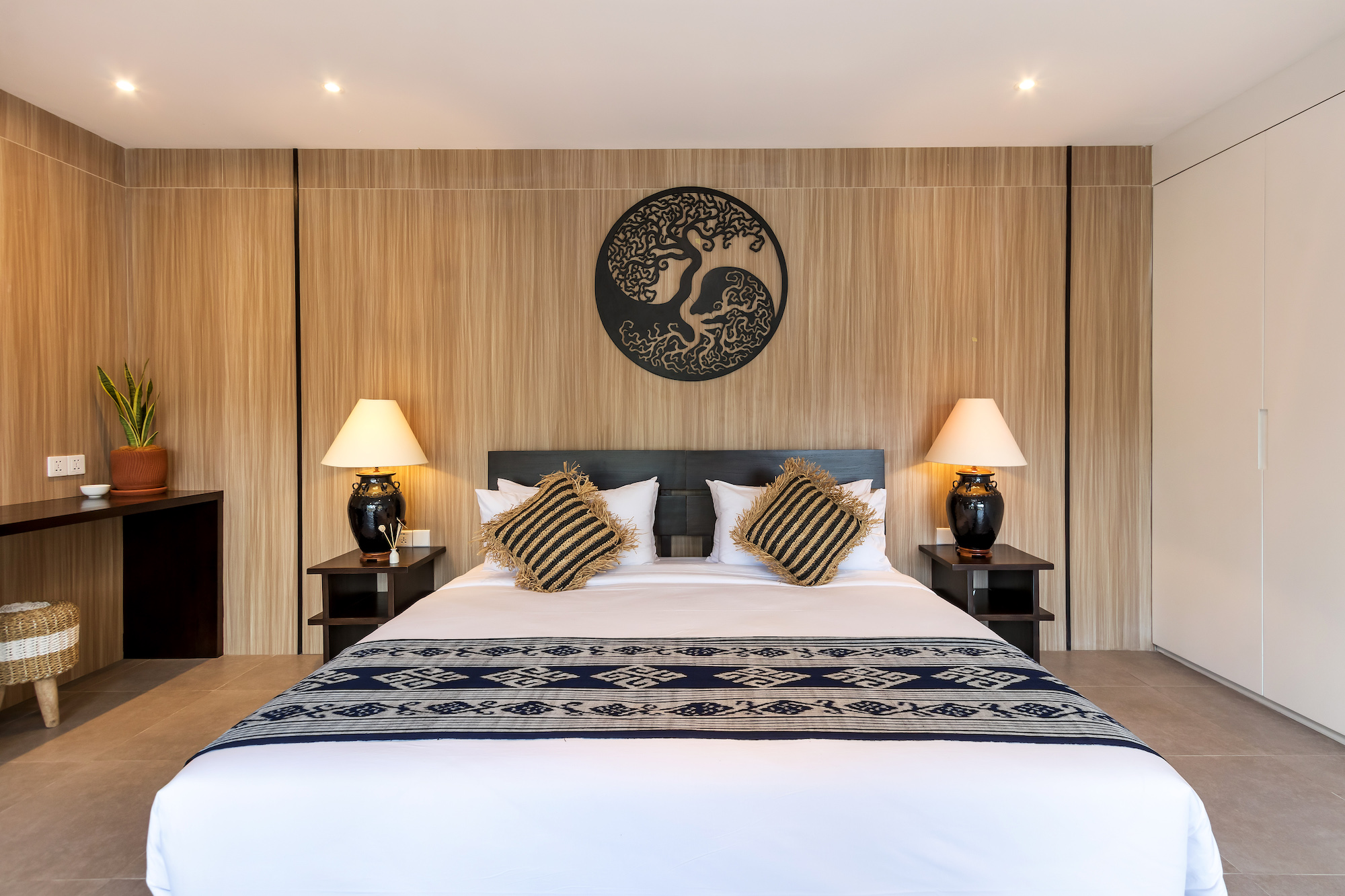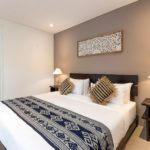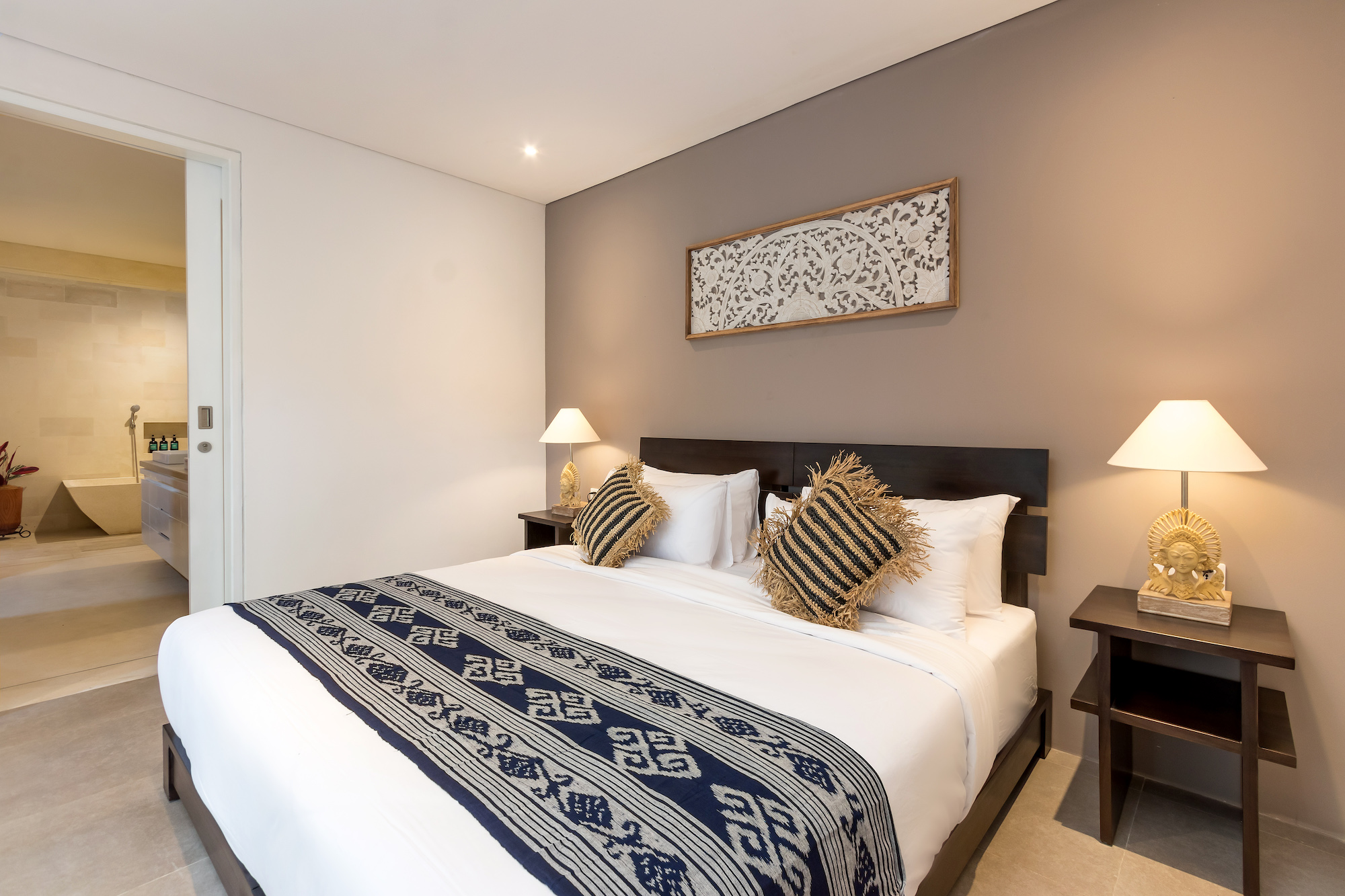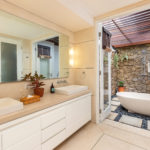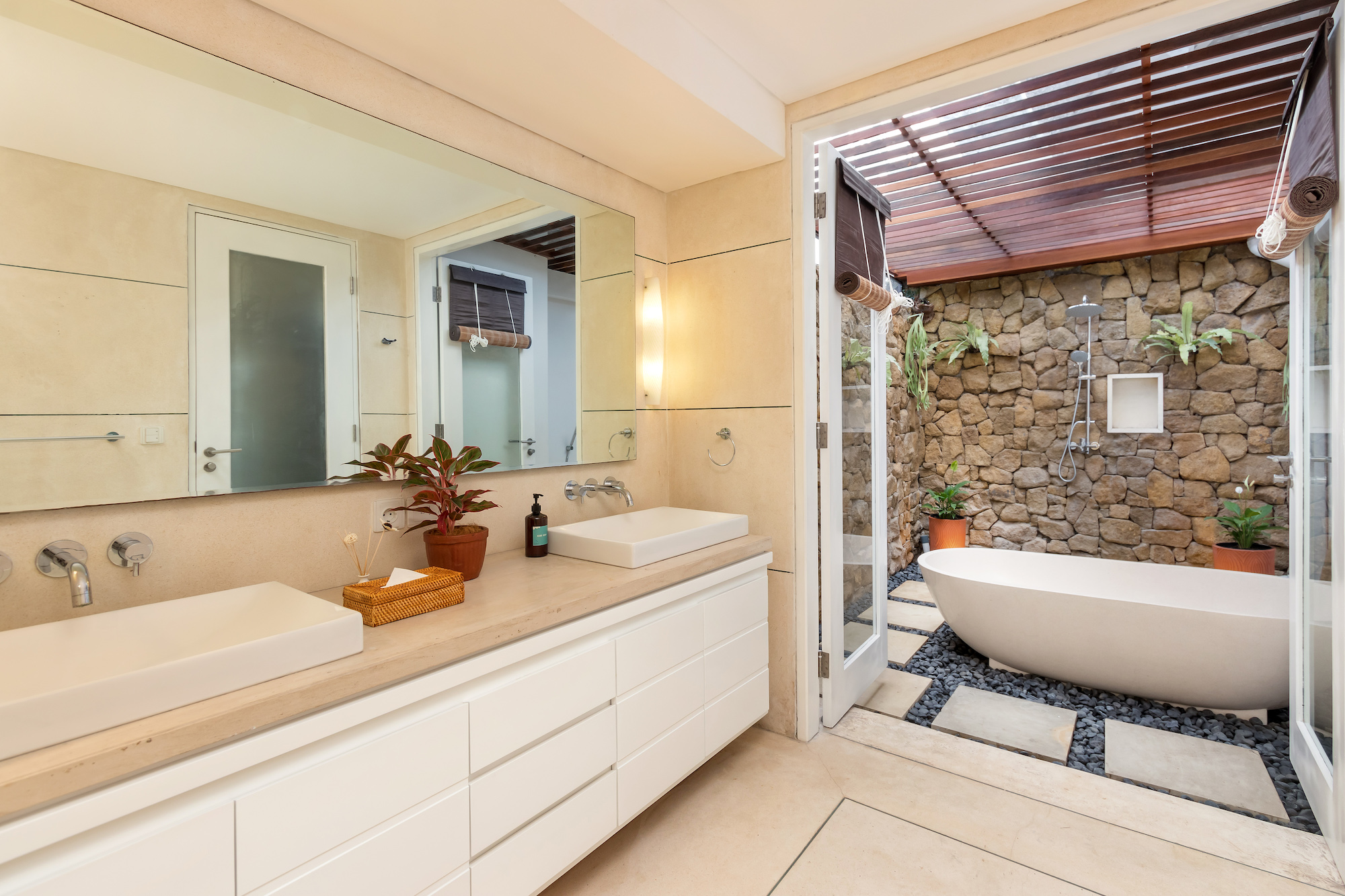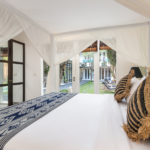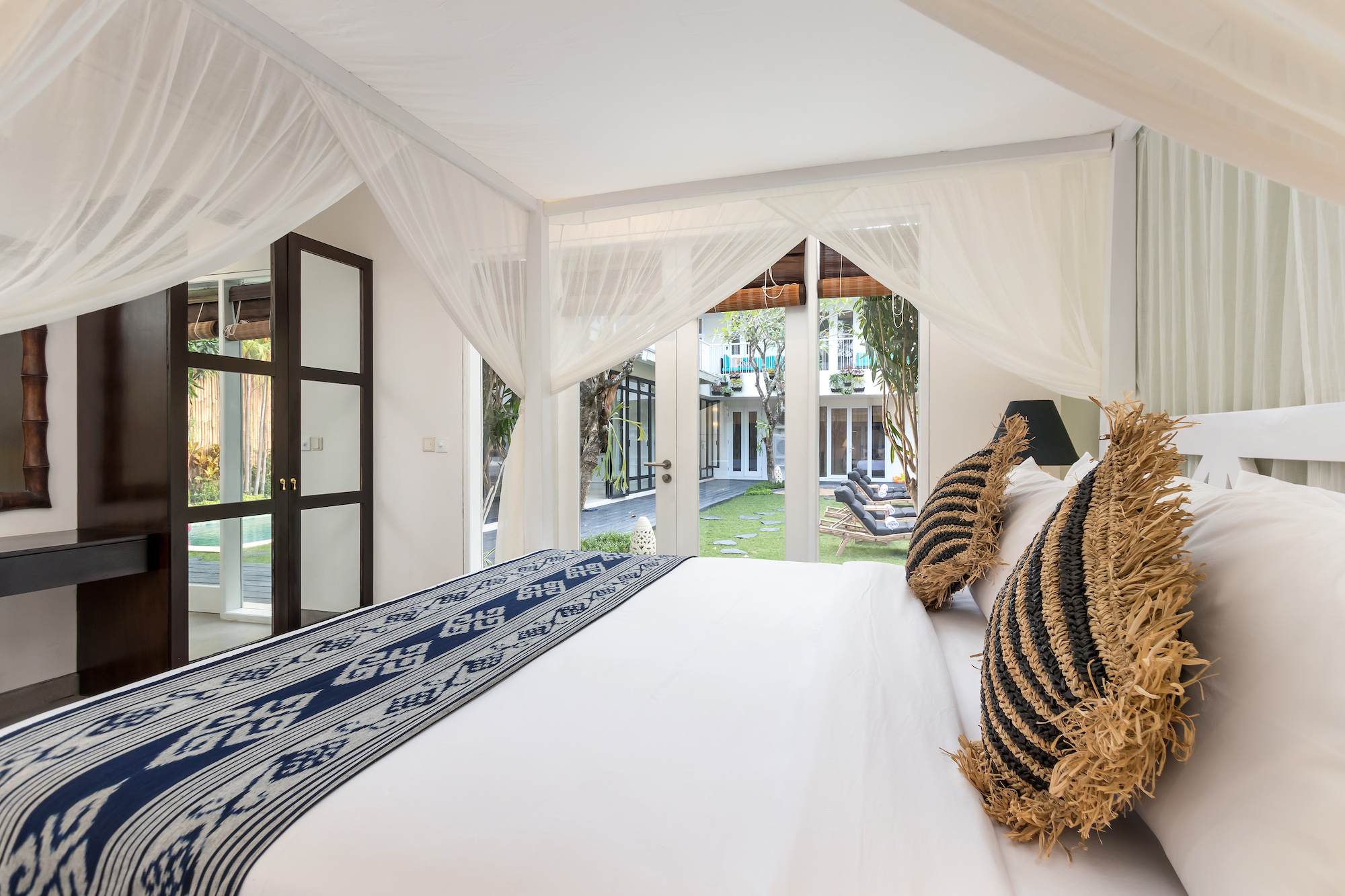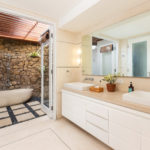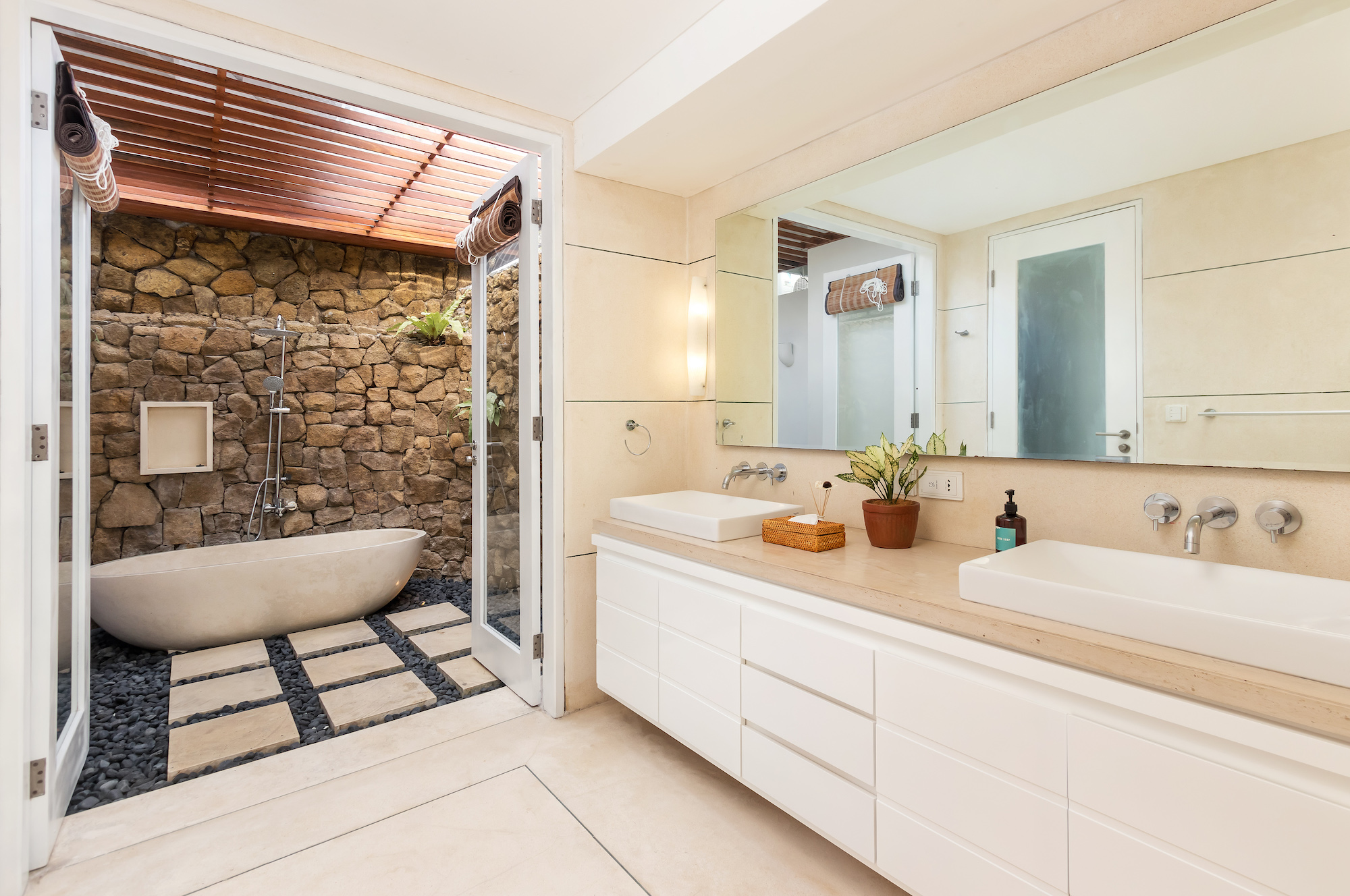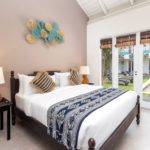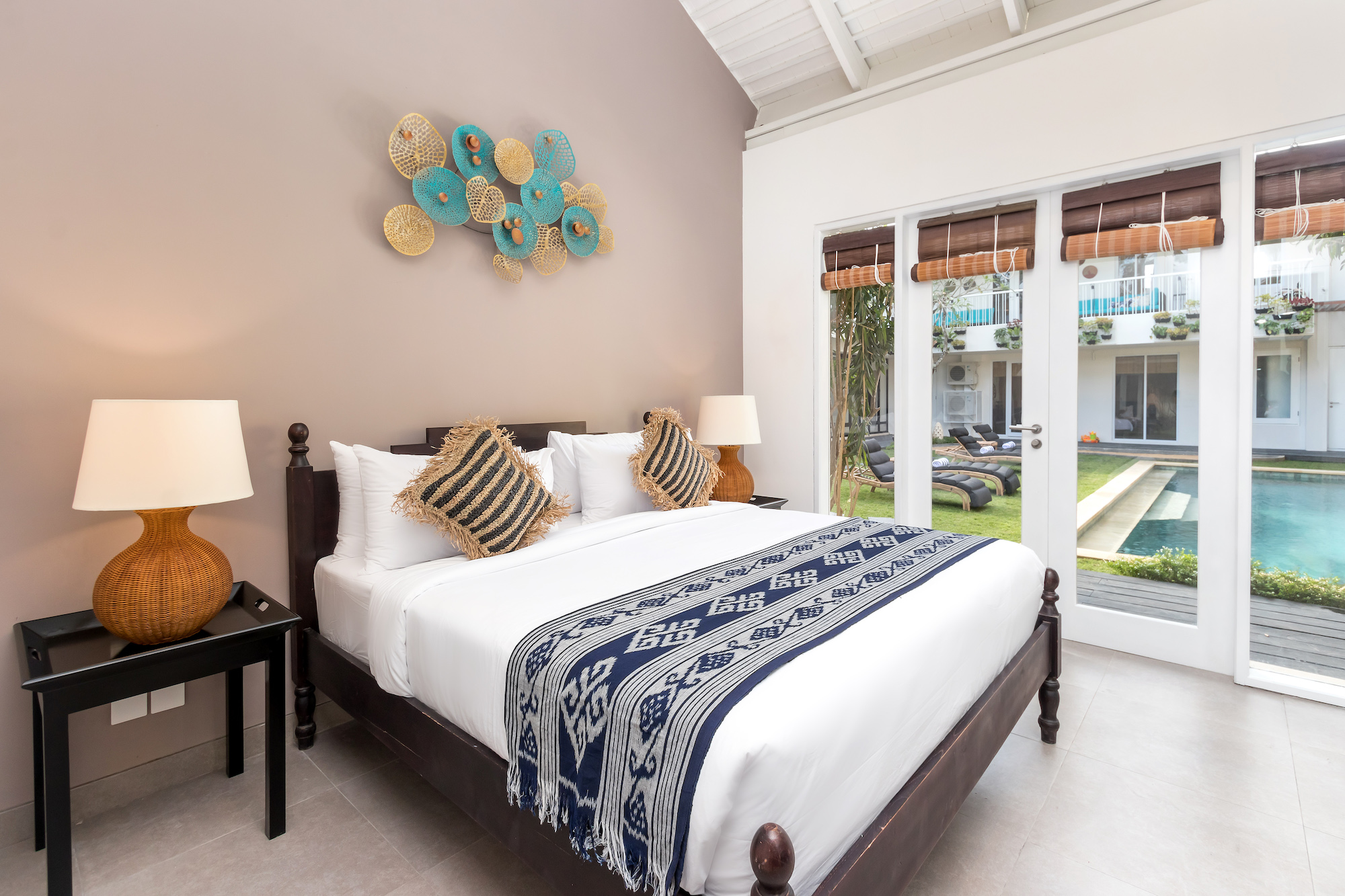 Max occupancy
14 Adult 7 Infant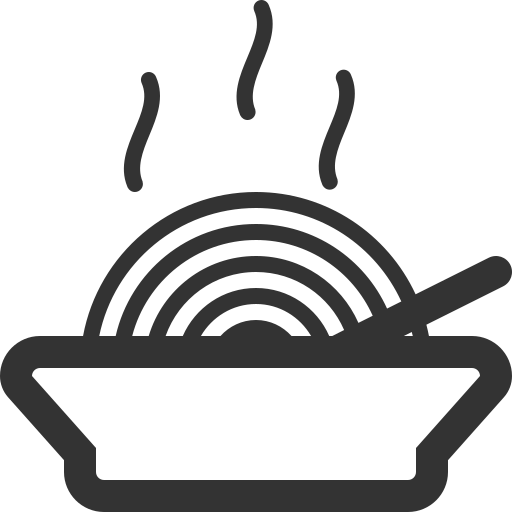 Kasava Resto & Bar
Indonesian Food 4800m

Seminyak Square
Shopping Center 3.600m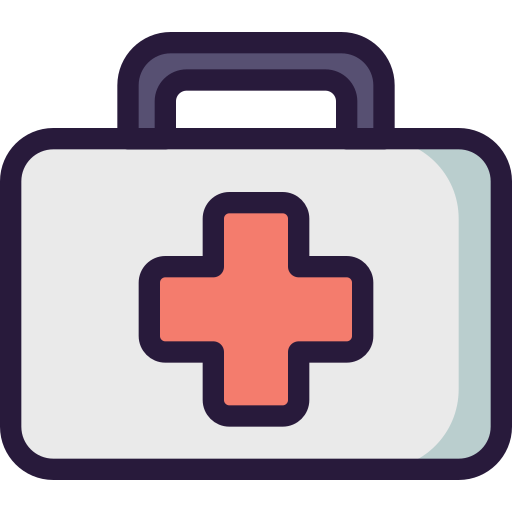 Asia Pacific Medical Centre
Medical Center 2.400m

Batu Bolong Beach
Activity 4.400m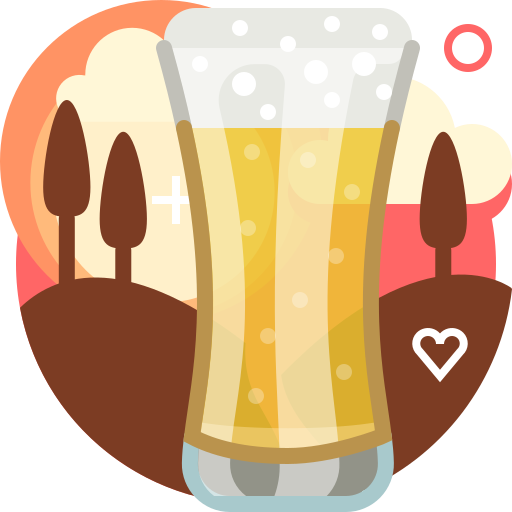 James Cook Sports Bar
Bar - Pub 4.100m
Bathtub

Cable TV

Separate shower and tub

Shower

Hairdryer

Kitchenette

Refrigerator

In-room safe
AC

Non-smoking room
Swimming pool
Terrace
Children play area

Outdoor pool
Home Theater
Discover the Hidden Gem of Seminyak – Villa Iluka by Soobali
Are you looking for the ultimate holiday retreat in Bali? Look no further than Villa Iluka by Soobali, a stunning 7-bedroom property hidden away in the heart of central Seminyak. Spread across a sprawling 677m2 of lush tropical land, this beautiful villa offers the perfect combination of serenity and luxury.
With its beautiful gardens, sparkling swimming pool, and numerous communal hang-out spots, Villa Iluka by Soobali is the perfect place to escape from the hustle and bustle of everyday life. Whether you're looking to relax by the pool and soak up the Bali sun or enjoy some quality time with your family, this magnificent villa has everything you need to create unforgettable memories.
At Villa Iluka by Soobali, you can customize your stay to suit your needs. Choose from a room-only rate, an "all-inclusive rate," or any combination of services to meet all of your needs during your stay in Bali. And with the option to book 5 or 6 bedrooms, this beautiful villa is perfect for families, couples, or groups of friends.
Inside the villa, you will find a range of luxurious amenities, including a top-notch media room/home theater, jacuzzi, bathtubs, and even a playground to keep your little ones busy. With so much to see and do, you will never run out of activities to enjoy during your stay at Villa Iluka by Soobali.
Don't miss out on this incredible opportunity to experience the hidden gem of Seminyak. Book your stay at Villa Iluka by Soobali today and get ready to create memories that will last a lifetime.